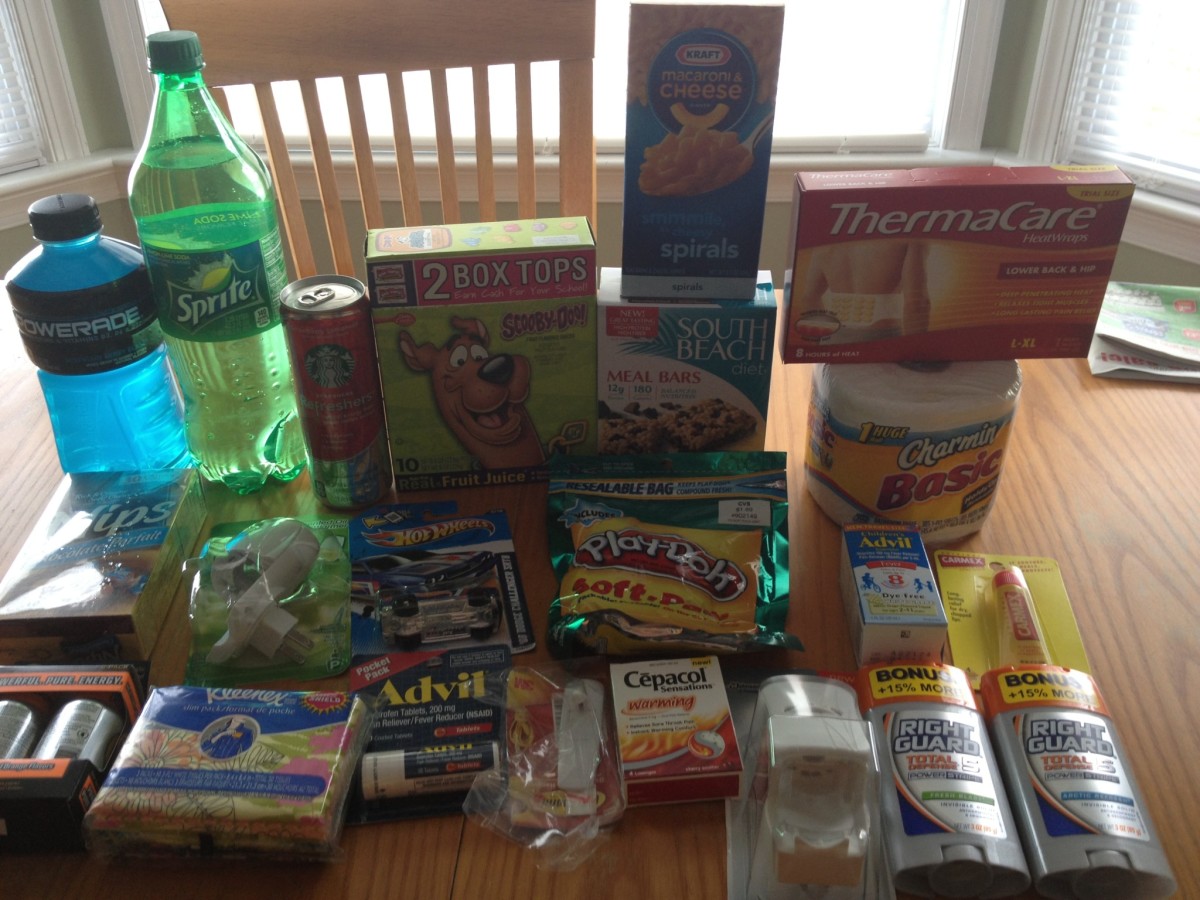 The CVS deals are fantastic this week!  Make sure to check out all the weekly CVS deals and get ready to shop!  I only did 2 transactions since I had my kiddos and they were NOT happy about drugstore shopping today.  My first transaction (right) was all products with coupons and my second transaction was all products without coupons.
I was able to purchase all the products I wanted, except for the Starbucks Single Shots.  Remember to grab a raincheck if the item is out of stock.
I now have a bunch of ECB's to "roll" on Thursday for the CVS Black Friday Sale!  Super excited 🙂
My Tip – While the product is free after ECB's you will still need to pay tax on the product and possibly have an out-of-pocket expensive if you don't have ECB's to "roll."  Make sure to take that into account when planning your trips.  Also, consider if you will use the product or if you can donate it.  Do you really need those sleeping pills and tv remote?
How did you do?