I have to admit that I have not been able to coupon lately because of my hectic work schedule.  I also don't normally go at midnight to my local 24 hour CVS, but sometimes there is a great deal in which you just have to make an exception.  Right now CVS has so many free items after ECB rewards.  If you have not been to CVS then you may want to run, or drive, to your nearest one before these sell out.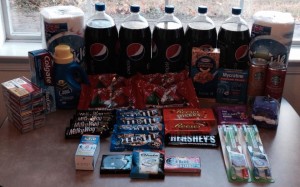 I started out with $8 in ECB that I had saved from the previous week.  Most of the items you see in this picture are on sale at CVS and they give you the ECB for the price of the item which makes it FREE.
The 4 pack of Colgate travel is $3.29, but you get $3 in ECB back which makes them $0.29 each, and there is a limit of 2 per household.  I really love these packs because I use them to put in my girls sleepover bags.  The Gum toothbrushes are on sale for $2, and you get $2 ECB back making them free, and they are also a limit of 2 per household.
In the picture above, the products have a retail value of $85.18 and I paid $5.07 out of pocket.  The deal was so great I had to go back this morning.  This morning's transaction had a retail value is $75.20 and my out of pocket expense was $3.60.  When you add those up I got $160.38 worth of products for $8.67.  That's savings of a little over 94%.  A great way to start my Black Friday shopping.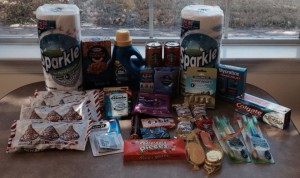 For a shopping list check out Melissa's post here.