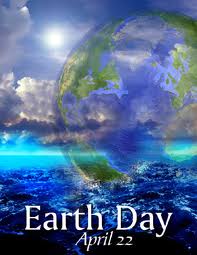 Earth Day is Monday, April 22nd.  Below are some of the deals to help you celebrate.
:: Coloring Pages and Crafts:  FREE printable Earth Day coloring pages, crafts and puzzles
:: Disney Store: Free Brave or Cars 2 Reusable Bag on 4/22
:: EVOS:  FREE organic milkshake on 4/22
:: Pottery Barn Kids: FREE Packet of Seeds while supplies last 4/20-4/22
:: Target: Free Reusable Shopping Bag & Coupon Book on 4/21
:: US National Parks: Free entrance to all National Parks from 4/22-4/26
*Please confirm participation at your local stores before heading out.
Don't forget about this weekend FREE events as well!
Photo Credit: Noaa.gov