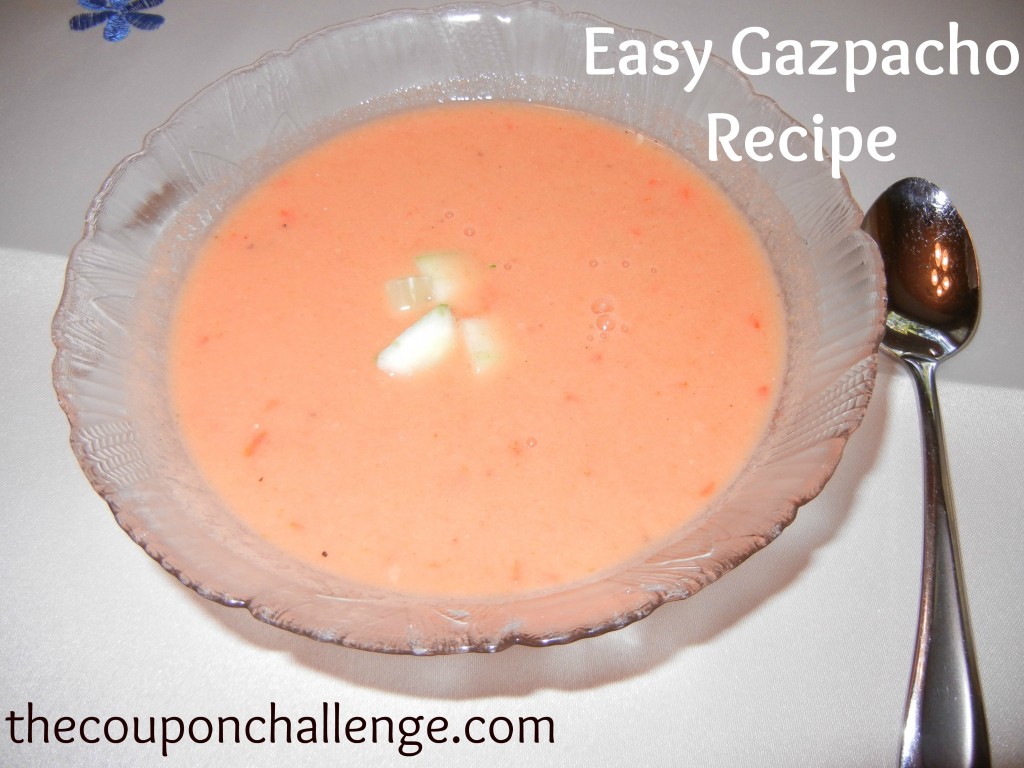 Gazpacho is my absolute favorite summer soup.  This famous cold Spanish soup is packed full of fresh summer veggies and is perfect on a hot day.  If your garden is in overdrive, Gazpacho is a great way to use up all those tomatoes & cucumbers.
Ingredients:
6 Slices Thin Bread, torn into pieces
3 Very Ripe Medium – Large Tomatoes, chopped (from the garden is best)
1 Cucumber, chopped
2 1/2 Cups Water
4 Tbsp Olive Oil
2 Tbsp Red Wine Vinegar
2 tsp Salt
1/2 tsp Ground Cumin
2-3 Cloves Garlic, pressed
Pepper (optional)
Optional Ingredients for Garnish:
1 Tomato
1 Small Cucumber
1 Green Bell Pepper
Directions:
1.  In a large bowl, combine 6 slices of bread, 3 tomatoes and 1 cucumber.
2.  Add water, olive oil, vinegar, salt, cumin, garlic & pepper.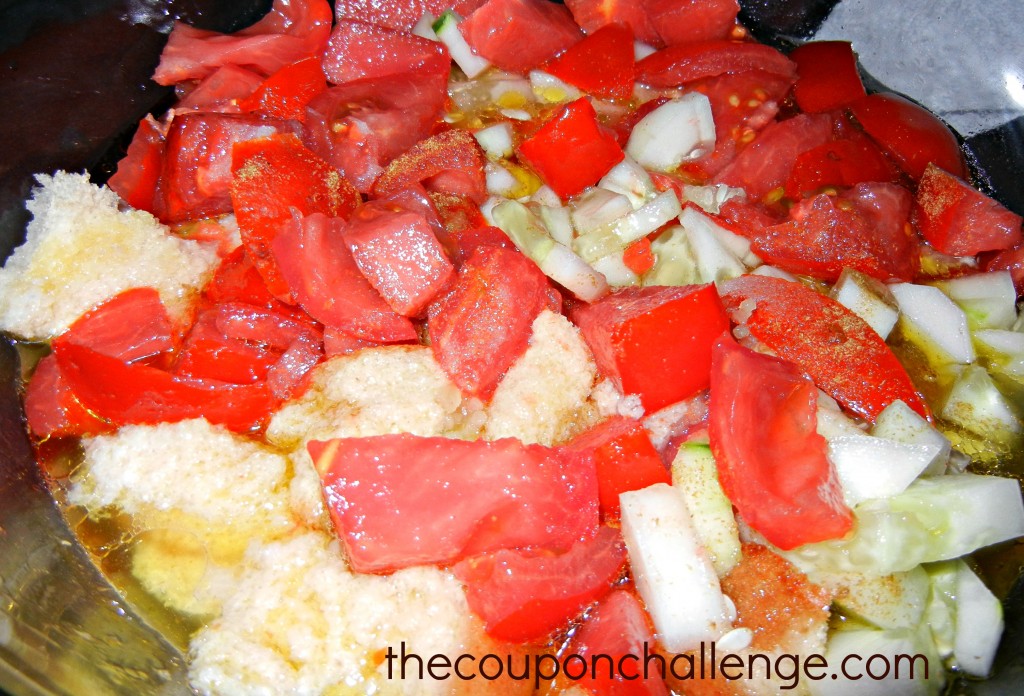 3.  Let soak 1 hour in refrigerator.
4.  Puree in blender until smooth.
5.  Refrigerate at least 1 hour before serving.
6.  Serve Chilled.
7.  For optional garnish: Dice tomatoes, cucumber and green pepper.  Place each ingredient in a separate bowl on the table.  Garnish can be added to Gazpacho as desired.
Makes 8-10 servings.
*We skip the garnish step in my house.  My family prefers the smooth texture of the Gazpacho.
**I use store brand white bread for this recipe although a thin slice of wheat bread would work well.  I wouldn't recommend a thick/dense bread or any type of whole grain bread that contains grains or seeds.