Disclosure: This recipe is sponsored by Whole Foods Virginia Beach!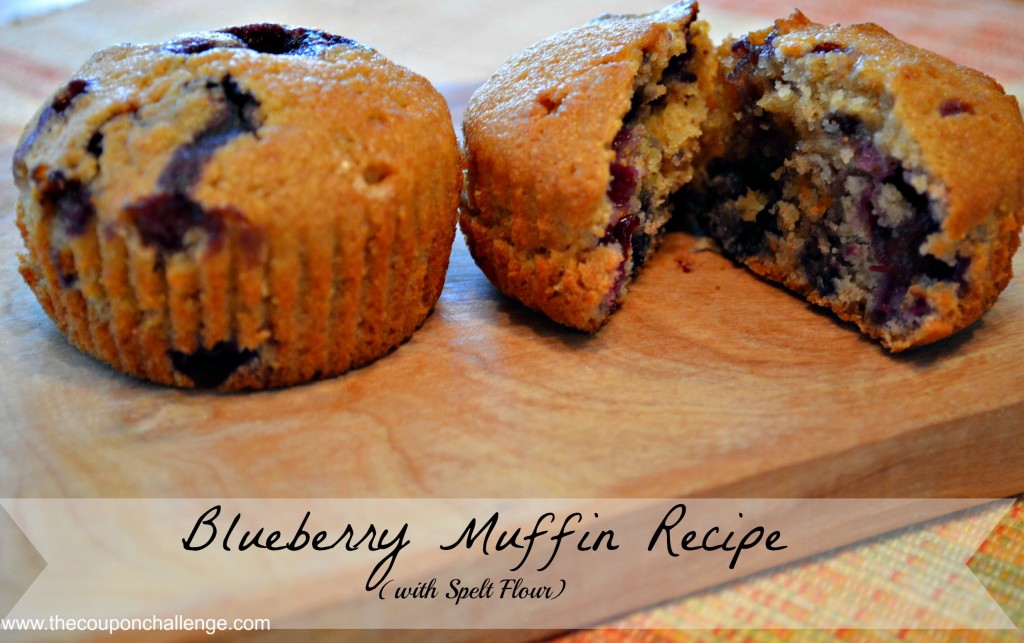 My kids LOVE muffins, and I love that they are an easy and healthy breakfast (or snack.) I made this recipe almost entirely organic.  I already had Baking Powder, Salt and Vanilla Extract, so I wanted to use some items I already had on hand.  I used frozen blueberries because I was able to get an awesome deal on organic blueberries last month, so I froze a ton of them for smoothies and baking.  Freezing fruit in season is a great way to eat healthy while on a budget!
This is the first time I've cooked with Spelt Flour and I'm hooked.  I love the added benefits such as being high in fiber. The flavor is amazing and my kids (nor husband) even noticed the difference.  They just kept asking for more!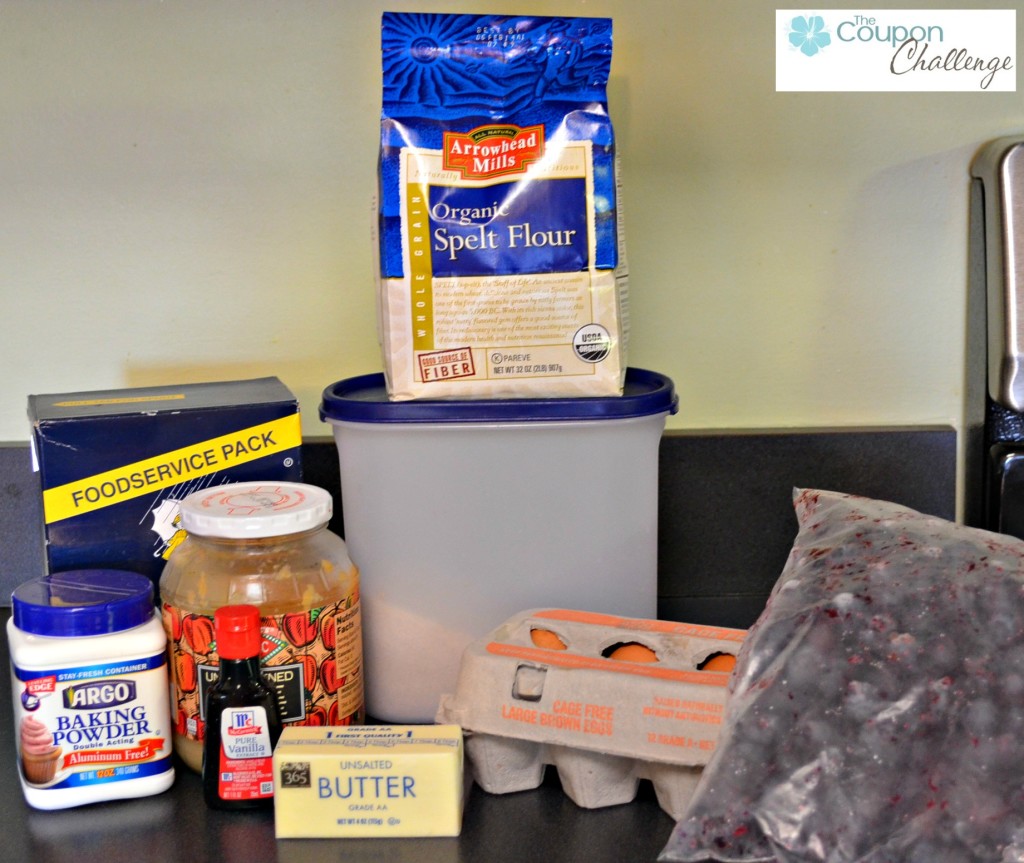 Ingredients:
4 Tbsp (1/2 stick) softened butter
2/3 cup sugar
1/3 cup unsweetened applesauce
2 eggs
1/2 cup water
2 tsp vanilla extract
2 cups spelt flour
2 tsp baking powder
1/4 tsp salt
2 cups fresh blueberries
Directions:
Preheat oven to 375°F.
Butter muffin tin or line with paper muffin liners.
In a large bowl, cream together butter and sugar.
Stir in applesauce, eggs, water and vanilla.
Mix in flour, baking powder, and salt.
Gently stir in blueberries.
Spoon batter into muffin cup to about 3/4 full.
Bake until a toothpick inserted in the center of a muffin comes out clean, about 25-30 minutes.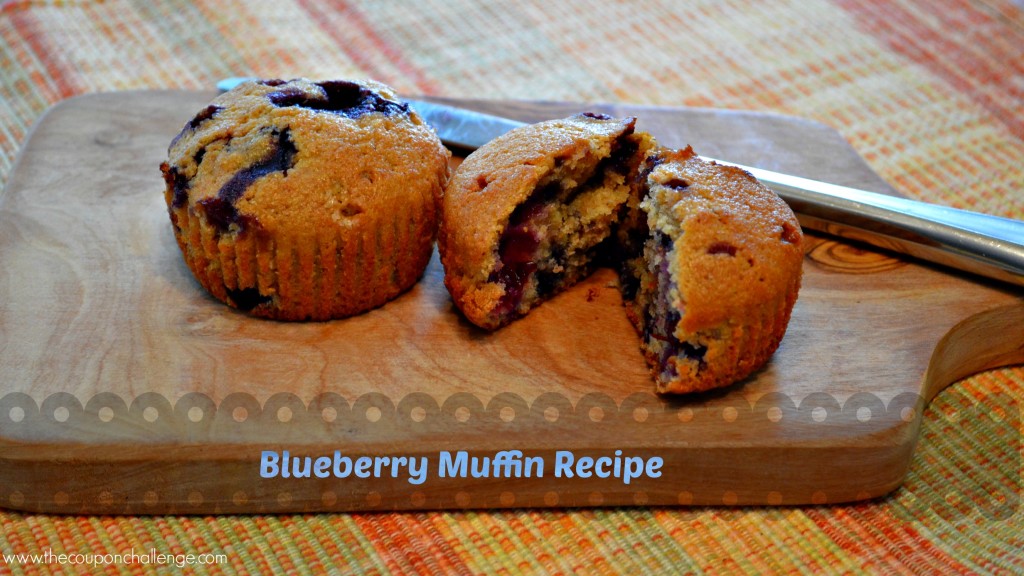 This recipe was adapted from Whole Foods.