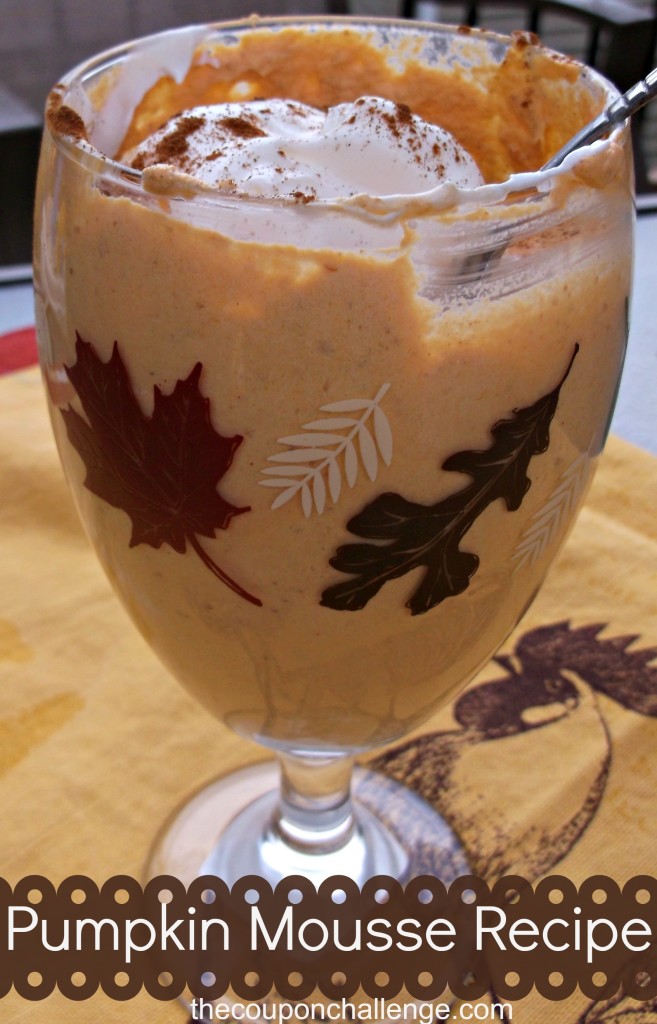 This super easy Pumpkin Mousse is a low-fat delicious fall treat to have after a home cooked meal! It's so simple; if I can make it, anyone can. Trust me. It requires no cooking or baking of any kind and is ready in minutes! Let's get started on how to make it!
Money Spent: about $3
Time Spent: about 5 minutes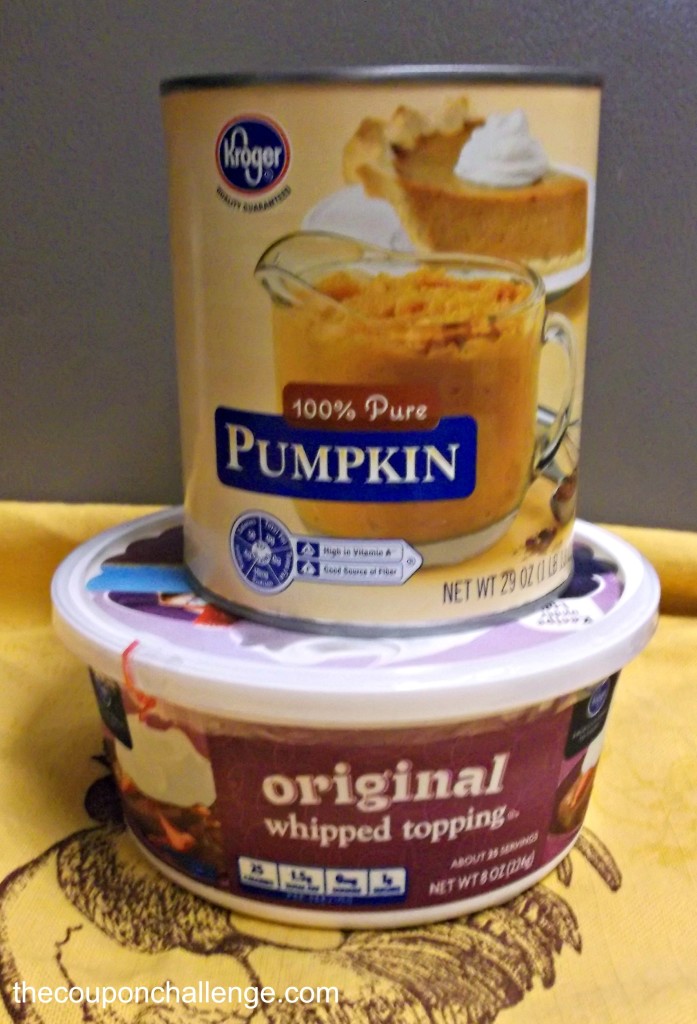 Ingredients:
Cool whip (I bought the generic Kroger brand for $1 at Kroger, but the cool whip name brand is only about $ .50-$1.00 more)
Canned Pumpkin (I bought Kroger brand for $1.89, make sure you only buy the small can unless you are making this recipe for a lot of people because you will have leftover pumpkin!)
Directions:
-First you may need to thaw out your cool whip a bit because if your grocery store is like mine, it is kept by the frozen ice cream so it is a bit tough!
-Now, You need 1 cup of cool whip and 1 cup of canned pumpkin, stir or mix using a mixer until it is smooth!
-You can also add just a little bit of cinnamon or pumpkin pie spice if you would like, I added cinnamon to mine to give it just a bit of extra flavor!
-Pour your pumpkin and cool whip mix into a glass and top it off with a little more cool whip and then you're all done!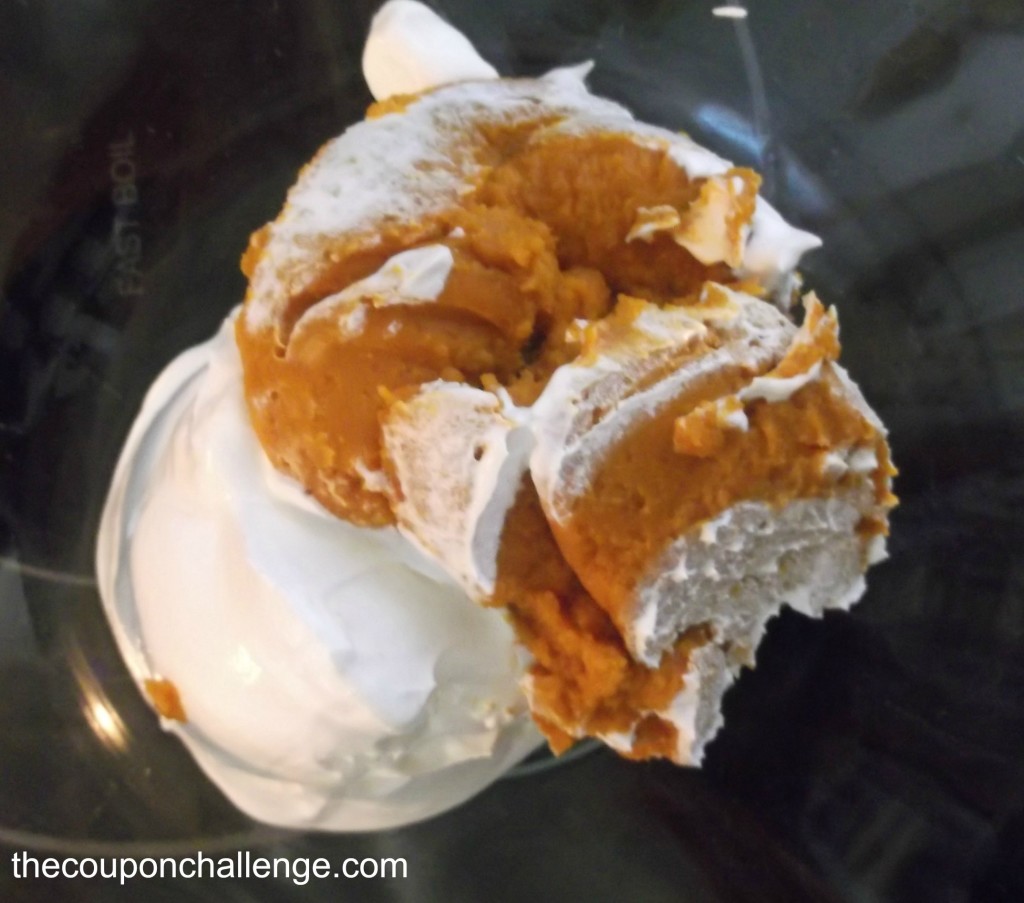 There you have it! You have just made your very own Fall Dessert! Go ahead and grab a spoon and indulge. This recipe and directions only provides enough pumpkiny goodness for one person so you will have to double it each time you add another person! However, it does make a pretty heaping serving so you could split it with someone else if you're willing to share the deliciousness!
Enjoy!