Are your window boxes looking a little scraggly lately? Here are a few ways to make elegant Fall window boxes for the fall season and how to choose flowers for window boxes!
First, let's try updating a window box that still has some pretty flowers in it. We will keep the flowers and add some fall touches.

Above is my before picture. The flowers on the edges are still full and pretty, but the center flowers have died off. I added a $1.97 mum from Walmart, some small pumpkins, gourds and burlap ribbon. I also tucked in some dried wheat and mini cat tails.
My flower box looks ready for fall!
After the first frost, I pull out the summer flowers and add more mums (perfect for Fall) and pumpkins. A $2.00 fall leaf garland adds the finishing touch!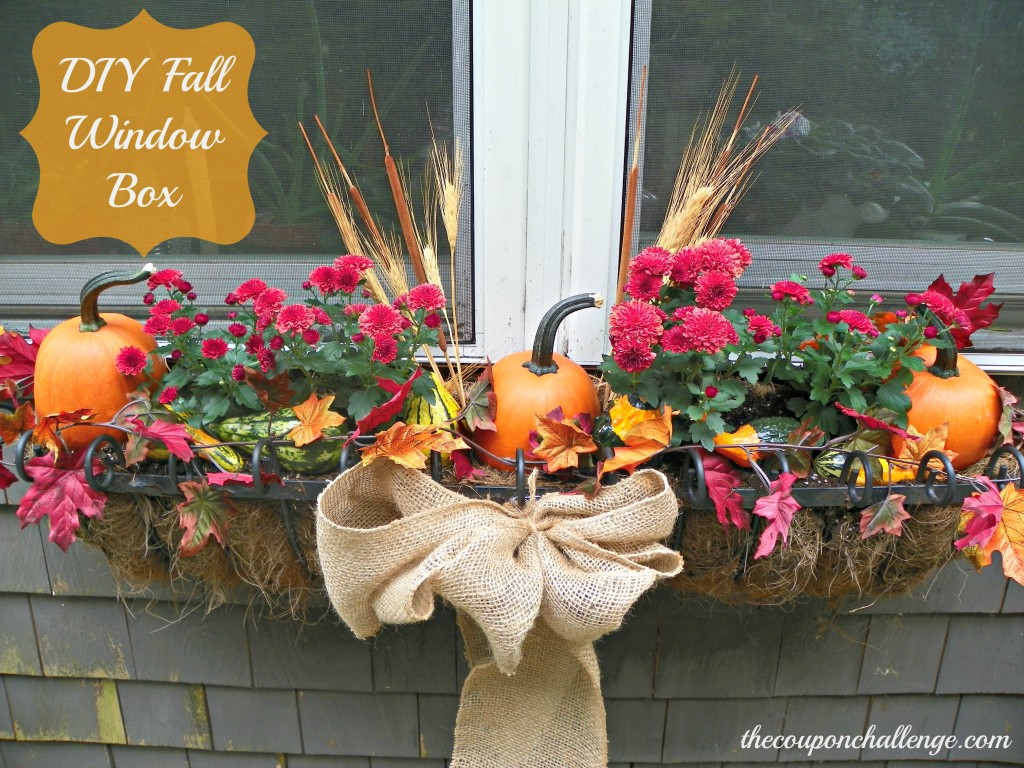 Voila! Now go create those Fall window boxes!