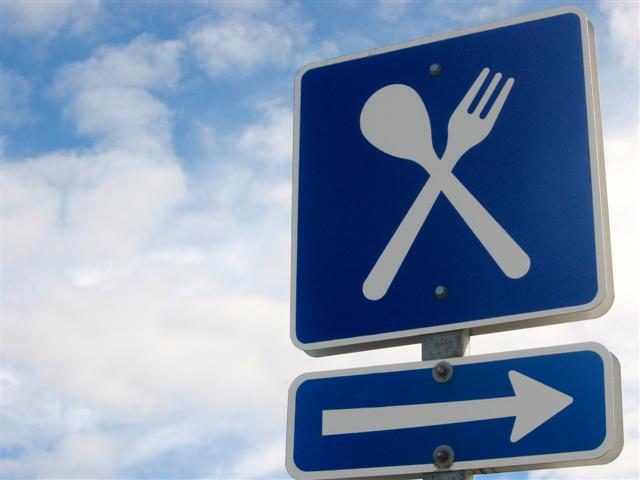 As summer vacation season approaches, my family is looking at ways to stretch our travel dollars.  One of my favorite ways is to pack as much food as possible for us to eat while traveling.
Before each trip, make sure that each person has a securely lidded cup with his name on it.  This is especially true when planning a trip to an amusement park or some other areas that will not allow you to picnic inside the gates.  These can be filled over and over again at water fountains.
For on the road eating, pack a lunch box for each child with assorted snacks that he particularly likes.   To keep things healthy, include some small ziptop bags of chunky cereal mixed with raisins, easy to eat fresh fruits like apples and bananas, granola bars, peanut butter sandwiches on homemade bread, etc.  Then, whenever anyone complains about being hungry, allow him to pull one item out of his box for a snack
Store a gallon each of milk and frozen water in your cooler.  The water will keep the milk cold and, as it melts, provide cool drinks to refill cups.   To keep both bathroom trips and cost down, have each child alternate a cup of water with a cup of milk.  Just be sure to rinse out all the cups at each stop.
If the hotel in which you are staying does not offer a complimentary breakfast, create your own.  Bring with you boxes of cereal or homemade frozen muffins that you can put out to thaw the night before.  Serve with milk and fresh fruit.
Try to book a hotel room with a microwave oven.  Then, for the weeks leading up to your trip, freeze individual portions of leftovers meals in disposable containers.  Pack these, frozen solid and labeled, in your freezer.  Keep a list of what you have in on hand and let each person pick his favorite meal to microwave for dinner.  Supplement each choice with fresh fruit and/or raw veggies and dip.
Another option for a room with a microwave is hamburgers.  Grill and freeze hamburger patties or hot dogs before you leave home.  Warm these in the microwave and serve with all your favorite condiments, fresh fruit and veggie sticks.
Even if you don't have a room with a microwave, you can still prepare some healthy dinners.  Here are several dinner suggestions, along with what to pack where:

Chicken Caesar Salad.  In cooler:  frozen grilled chicken breasts, romaine lettuce.  In box:  Unopened Caesar dressing, croutons, grated Parmesan cheese.
Sub Sandwiches.  In cooler:  frozen package of lunch meat, sliced cheese, lettuce, tomato.  In box:  Hoagie rolls and/or bagels, small jars of mayo and mustard (use it all or store leftover in cooler).
Cheese Plate.  In cooler:  chunks and slices of cheese, soft cheese spread and fresh fruit  In box:  different rolls and cracker.
When she's not busy clipping coupons, Susan Mathis blogs for thecouponcupboard.com and tries to keep up with her two younger children, son who's out of the nest, and wonderful husband, James.
Photo Credit: Best Teen Diets Blog