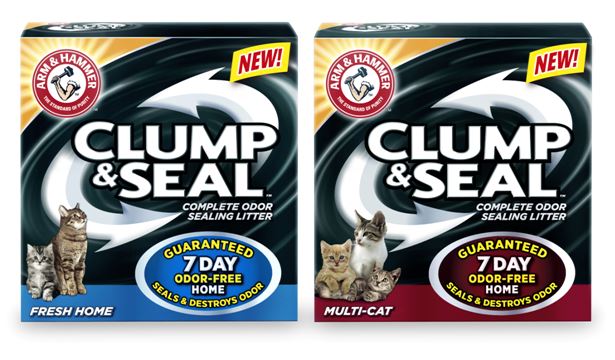 EXPIRED
FREE Arm & Hammer Clump & Seal Cat Litter after Rebate
Here's a great freebie on cat litter after rebate offer from Arm & Hammer on their new Clump & Seal Cat litter.  The perfect opportunity to try a new product and not be out money if you don't like it.
Purchase a 14 lb container of Arm & Hammer Clump & Seal Cat Litter, submit for the Mail-in-Rebate Offer and be reimbursed your total purchase price (up to $10.99 value) which makes it FREE!  If you don't own a cat then this would be a great donation for your local shelter.
Thanks Mojo Savings!