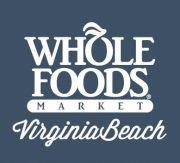 Join me today, September 19th at 11am,  for an introduction to cutting your monthly food budget by couponing. And stick around for an optional Shopping on a Budget Tour of the store at noon.
We will discuss how to shop with coupons using strategic couponing and touch briefly on Menu Planning.
Strategic Grocery Shopping
Learn how to avoid common marketing traps at the grocery store, and shop smarter!
Realistic Couponing
See exactly how coupons work, how you can use them to save at least 50% on your groceries, understand your stores' policies, and keep all those awesome coupons organized!
Meal Planning Made Simple
Get practical help with how to plan out your menu to save the most money while providing healthy meals for your family!
Class and tour are FREE but registration is appreciated at www.wholefoodsvab.eventbrite.com.