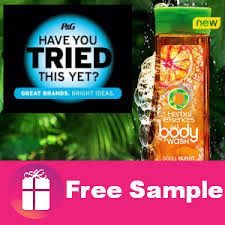 *FREE* Herbal Essences Body Wash Sample!
Hurry over and request your Free Sample of the New Herbal Essences Body Wash from P&G!  The great thing about requesting free samples is that they usually include high value coupons for that product.
While you're there you can also request free samples of Olay Sensitive Body Wash, Prilosec OTC, and a P&G Coupon Booklet.