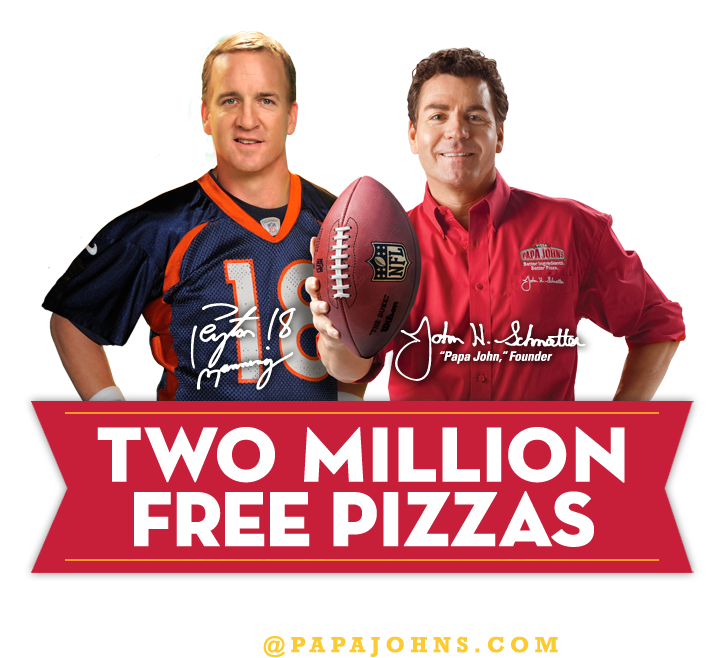 Papa Johns wants to give you FREE pizza for Football season!
Every week of the NFL season, we're giving away 120,000 FREE PIZZAS to Papa Rewards members. That's 17 weeks of FREE PIZZA! So, enroll in Papa Rewards today because you could win a FREE PIZZA this NFL season.
If you are a winner, you will receive a promo code sent to your papajohns.com account email address. You can redeem the promo code from your computer or mobile phone.
Must be registered to be enrolled.
See more of the best restaurant coupons available