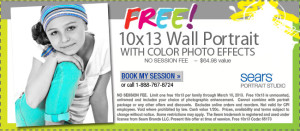 Below are you top 20 free offers:
10 x 13 Wall Portrait with Color Photo Effects
Sing, Shake, and Shout: Alphabet Song
Photo Composition Mastery by Dan Eitreim
Detox Diet Book by Melissa Doviak
30 Perfect Popcorn Recipes by Lori Jane Stewart
33 Ingredient Substitutions To Help You Cook Amazing Foods Even When Your Cupboards Are Bare by Christina Jones
Circle of Friends: 25 Chili Recipes by Gooseberry Patch
Garbage! Monster! Burp! by Tom Watson
Calendar Notebook Binder Printables
Pixel Perfect Puzzles (Game)
How To Become President of the United States Poster (Digital)
American Girl Trendy T-shirt Pattern
Thanks, Savings Lifestyle!