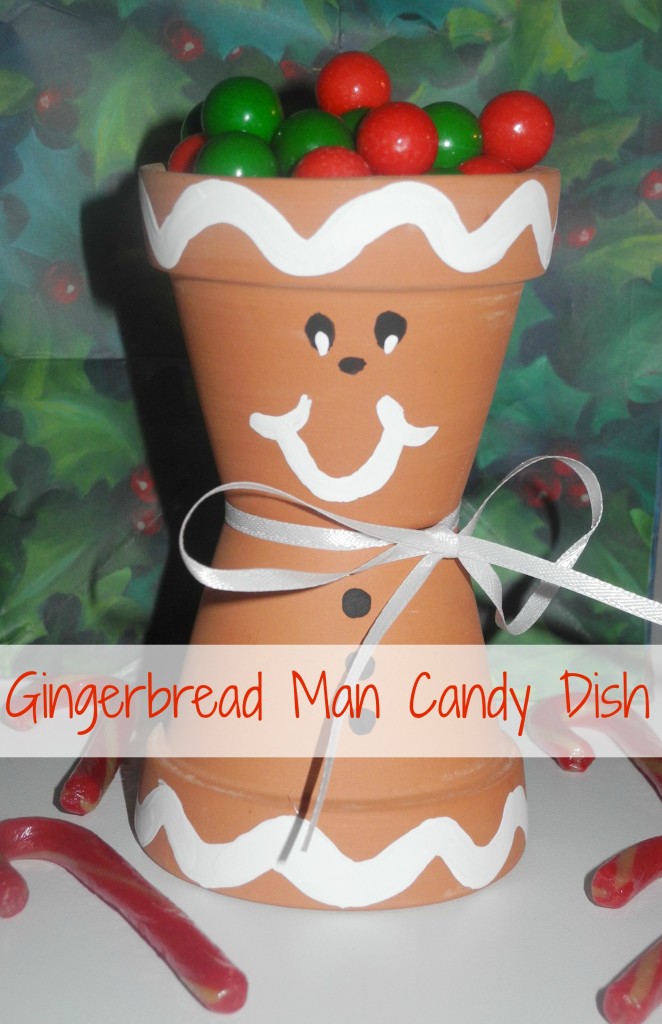 I love having candy dishes around the house during the holidays (don't worry I opt for sugar free versions).  I have a few pretty dishes I use but this year I wanted to add a cute one to the mix – and this Gingerbread Man Candy Dish is perfect!  Plus, the craft cost me a less than $3 to make!
Gingerbread Man Crafts
Materials:
Directions:
Glue the 2 terra pots together, attaching them at their bottoms.
Using white paint, create wavy lines on the top and the bottom of your dish.  Allow to dry completely.
Using black paint, add eyes and "buttons". Then add a white mouth.
After all paint has dried, tie a ribbon around the middle and add your favorite candy!
Make sure to add Gingerbread Man Crafts to your holiday craft schedule!
Looking for more Gingerbread ideas?  I have several other Gingerbread Patterns and Gingerbread Activities to keep your child busy with Gingerbread fun.