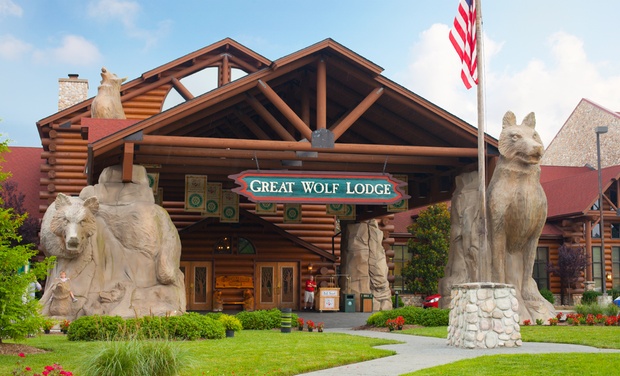 Head over to LivingSocial to save on your next visit to Great Wolf Lodge in Williamsburg plus use coupon code SUMMER to save an additional 10%!!  Rates vary by date with the best deals on the weekday.
Highlights
Up to eight guests enjoy daily passes to the indoor water park, plus access to kid-friendly activities and five restaurants
About Your Great Wolf Lodge Getaway
Travel Dates
Book to stay between January 24 and April 18.
Prices vary by day; the price listed is the lowest possible and may not be available all days.
Click on a date on the booking calendar to see the individual prices by day.
Inclusions
Daily water park passes for each registered guest, up to the maximum room occupancy, are included in all options.
You might also like: