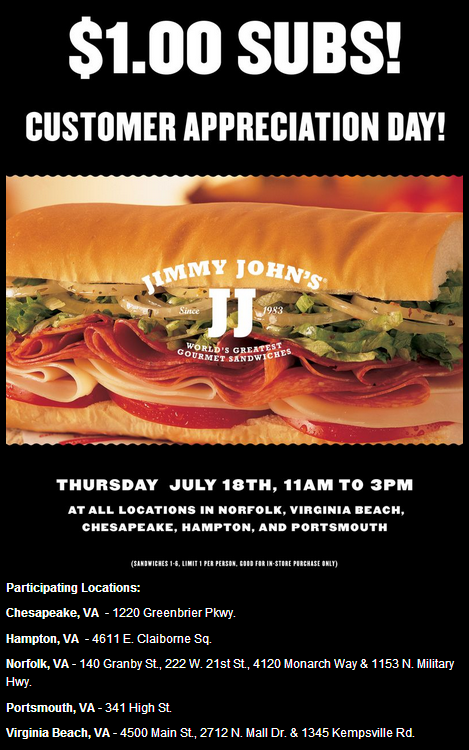 **EXPIRED**
From the Jimmy John's Facebook Page:
"Hey Norfolk area JJ fans! Are you ready for $1 subs?! Come to Jimmy John's tomorrow from 11am-3pm for subs for a buck. Celebrate Customer Appreciation Day at 10 JJ's in the Norfolk area! Subs #1-6 + JJBLT, limit one per person & in-store only! Check out the list of participating stores here!"
I LOVE LOVE LOVE Jimmy John's especially for $1! This seems like a local Hampton Roads deal and as always, call your local restaurant to see if they are participating.