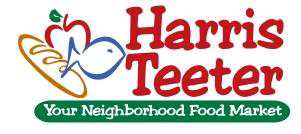 You know, its always great to have coupons buddies. Yesterday a friend was telling me about her Harris Teeter shopping trip and mentioned the great deal on beans – she was happy to stock up at $.50/can.
WHAT!? How did I miss that?!
I'd made my Harris Teeter spreadsheet yesterday in preparation for my shopping trip today and I saw no mention of this sale anywhere. When I got home, I promptly checked the Express Lane and sure enough, Harris Teeter brand canned beans are on sale 10/$5 – a stock up price for me these days!
Included in the sale:
Harris Teeter Dark Red Kidney Beans
Harris Teeter Great Northern Beans
Harris Teeter Pinto Beans
Harris Teeter Navy Beans
Harris Teeter Blackeye Peas
Harris Teeter Garbanzo Beans
Harris Teeter Light Red Kidney Beans
Harris Teeter Black Beans
Harris Teeter Cannellini Beans
Harris Teeter Seasoned Black Beans
I was happy to note that garbanzo beans and black beans are included in the sale. We eat a lot of roasted chickpeas around here, and they are usually $1+ per can. Needless to day, I added a few more items to my shopping list.
Sometimes I get lazy and just rely on online matchups to make my lists, and yesterday I didn't even open my HT circular that came in the paper. I did find mention of the sale in my Weekly Specials email; however, I didn't read that until today either 🙁
It just goes to show that sharing is caring 🙂
Do you trade deals with your friends? Share them here if you find something we missed! 
See the rest of your Harris Teeter Matchups HERE!