I'm always on the hunt for easy meals once school starts.  Between homework and after school activities, 5pm can sneak up on me.  Try this easy homemade sloppy Joe's recipe for a tasty and delicious meal the kids will LOVE.  Spice things up and make it a little interesting with a Sloppy Jose twist on a traditional sloppy Joe's recipe.
Ingredients
1 lbs. Ground Beef
1 Bell Pepper, red, yellow or orange, chopped
1⁄2 Red onion, diced
2 cans Diced Tomatoes
1 pkg. Taco Seasoning
4-6 slices Texas Toast
1 Cup Shredded Cheddar Jack Cheese
6-8 stems worth of Cilantro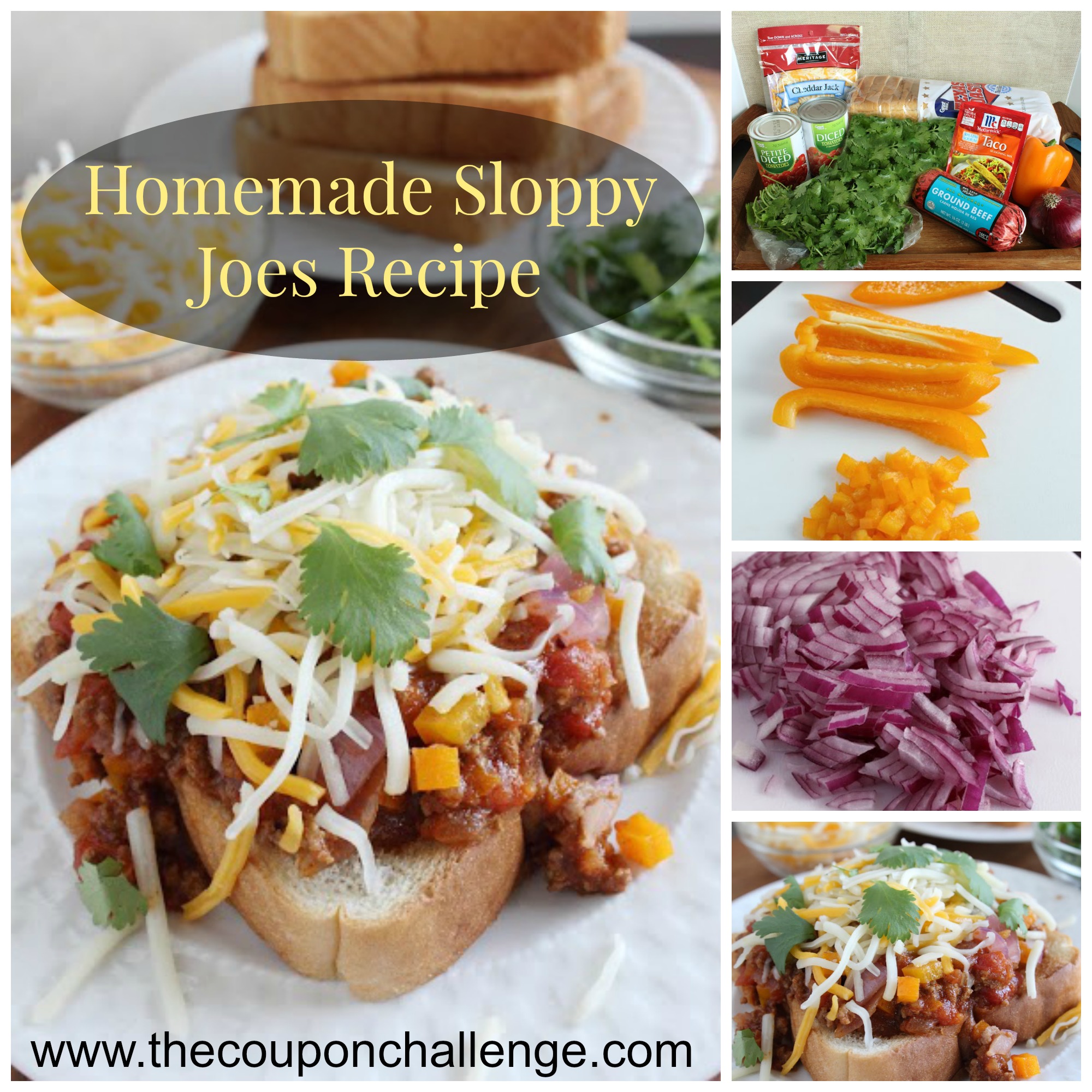 Instructions
In a large non-stick pan over medium high heat brown meat and drain reserving a tablespoon of drippings and set aside.
In same pan with reserved drippings add onion and bell peppers. Cook until softened and onions are translucent.
Add the browned meat, seasoning and tomatoes. Drain one can of tomatoes and add the juice of the other.
Turn heat to low to medium low and simmer until slightly thickened, 10-15 minutes.
If using the corn add it during the last two minutes of simmering.
Remove from heat.
Toast the bread.
Spoon a generous amount of meat mixture onto the toast. Sprinkle with Cheese and Cilantro.  Serve immediately.
What are your thoughts on this Homemade Sloppy Joes Recipe?
You might also like this Weight Watchers Taco Soup Recipe or Recipe for Chicken Quesadilla