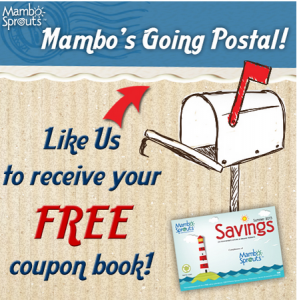 *HOT*  Request FREE Coupon Booklet From Mambo Sprouts!!
HURRY over and request your FREE Coupon Booklet from Mambo Sprouts on Facebook.  Limited to the first 50,000 requests.
"If you would like to receive coupons in the mail, please complete and submit this form. The first 50,000 sign-ups will receive a coupon book this October. You will receive an email confirmation when you complete the process. Thank you!"
Thanks Moola Saving Mom!