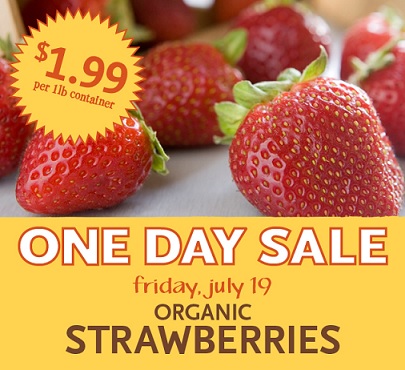 *HOT* Whole Foods $1.99 Organic Strawberries!  Friday Only!!
WOW!!  You don't want to miss this one!!  Head to Whole Foods and pick-up 1b. of Organic Strawberries for Only $1.99.  This Friday, July 19th only!!  This is an awesome deal so these would be perfect to stock up on for Canning and Freezing
I have received word from the VA Beach store that they will likely run out my mid-afternoon.