Dollar General is the largest small-box discount retailers in the US.  They offer competitive prices on national brands and provide several ways to save with coupons.  Dollar General stores also have killer clearance sales, so be sure to watch for these markdowns.
11 Tips to Save Money at Dollar General: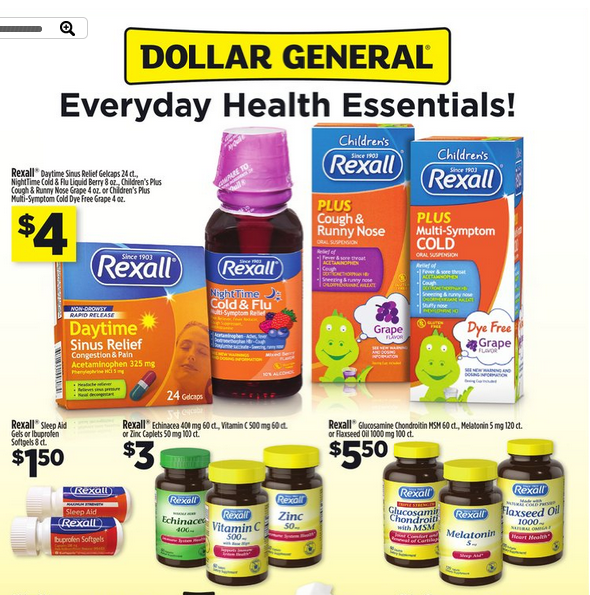 1. Shop the weekly ad: Like many stores, Dollar General puts out a weekly sale ad. You'll find good sales on store brand products in particular, but other advertised savings can be found as well. Dollar General coupon matchups are shared weekly here at The Coupon Challenge.
2. Use manufactures coupons: Dollar General accepts manufacture coupons. This allows you to save more on their already low prices. Newspaper, magazine and internet printable coupons are accepted. However, printable coupons for FREE products are not accepted.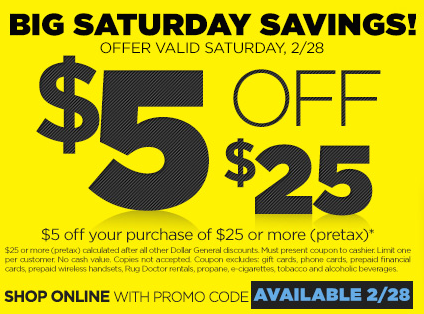 3. Use store coupons: These coupons will be marked with "Dollar General Store Coupon" at the top.  While there are many coupons off specific items, Dollar General releases coupons almost every Saturday for $5 off any $25 purchase. These are great coupons, but will require you to spend $25 before tax and after other Dollar General discounts.
Make sure to hand the $5 off $25 purchase coupon over before other coupons to keep the register happy.  You also need to read the coupon redemption requirements.  Some coupons require you to spend $25 after all other manufacture coupons redeemed.
Additionally, Dollar General allows you to "stack" coupons – use a manufacture coupon AND a Dollar General store coupon on one item!

4. Use digital coupons: Set up an account and use your phone number at the register to redeem paperless coupons. When loading your coupons, please note that not all the coupons are Dollar General store coupons – some are manufacture coupons. Manufacture digital coupons can't be stacked with paper manufacture coupons. If you're paper coupon has a higher value, ensure the digital coupon has been removed from your account before shopping.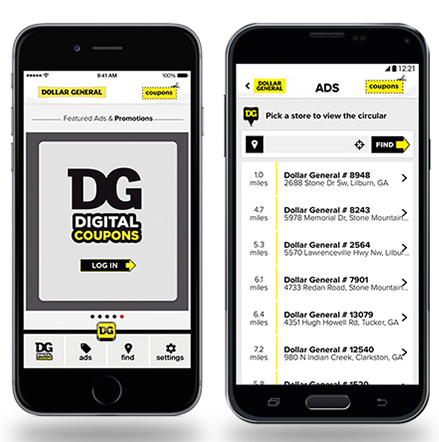 5. Mobile and text message coupons: Dollar General store coupons can be found on the Dollar General App. Additionally, you can access the weekly sale ad and add DG digital coupons to your account all while logged into the app.
If you sign up for text messages, you will also get coupons sent directly to your phone. You can sign-up for text coupons online, text 'SAVE' to 34898 to join or text for specific coupons as needed. Standard rates will apply.
6. eCoupon rebates:  Gain extra savings by using apps such as ibotta, Checkout 51, Jingit and Snap to get cash back on your qualifying purchases. These offers can be used with manufacture coupon savings as well!
Dollar General also participates in the SavingStar program as a receipt-scan store that requires uploading receipts via the SavingStar mobile app.  However, SavingsStar coupons can't be stacked with paper manufacture savings.
7. Take advantage of coupon overage: Dollar General allows overage!  According to the Dollar General coupon policy, "If a coupon value is more than the price of the item, the remaining value will be applied to the balance of the transaction." This means you can use overage to help pay for other items in your cart. You will NOT be given cash back.
8. Sign-up for Dollar General emails:  Sign-up for email alerts and get coupon offers to your inbox.
9. Clearance sales: Look for special clearance tags throughout the store.  You will often find clearance sales for 50%-70% off select products!
10. Take advantage of seasonal markdowns: Dollar General tends to markdown their seasonal and holiday products quickly. You should be able to find incredibly cheap merchandise (25¢ cheap) after holiday's and after summer for instance.
11. Shop online: If you don't want to leave home, you can shop online. Always look for coupon codes when shopping. You can get Dollar General coupon codes for FREE shipping plus the store coupons such as $5 off $25 purchase will have a coupon code valid for online redemption.
What are your tips to save money at Dollar General?