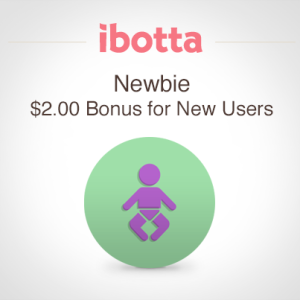 Ibotta is being upgraded with new Bonuses and Store Extras.  PLUS, if you haven't signed up for ibotta, you can get the $2 Newbie Bonus!!!  I personally use ibotta and have saved money on items that I don't usually have coupons for AND have even combined paper coupons with ibotta deposits for even more savings!!!
New to Ibotta?  Ibotta is an iPhone and Andriod App that allows you to earn money by purchasing products!  Learn more about Ibotta savings here.
All new users who sign up for Ibotta can each earn $2 if they redeem 2 offers within the first 2 weeks of registering for Ibotta. New Bonuses can be revealed at any time; users will uncover hidden surprises as they use the app. Go to the Main Menu in the app and select Bonuses. Users can tap on the specific Bonuses to reveal instructions and earning levels.
Here is a select list of Bonuses launching on Thursday:
$.50 April Showers
"Quick! Redeem any 4 offers by the end of April and earn an extra $.50." Once
you earn April Showers, you will unlock another exciting Bonus.
$1.00 Steady Eddy
"Redeem at least 1 offer each week for 4 weeks in a row. The Bonus clock starts
on Monday of every week. Remember not to miss a week or the clock restarts
all over again!"
$1 Coke-Walmart April Challenge
"Redeem all 4 Walmart Store Extras by the end of April and earn $1.00 Extra."
Make sure to download or update to the latest version of Ibotta to see your Bonuses, Store Extras and other new features!!