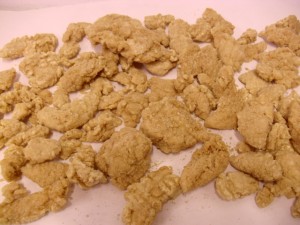 Wondering how long to bake Zaycon Foods Chicken Strips?
I picked up my box of Zaycon Foods Chicken Strips yesterday, but didn't see instructions to bake the strips in the oven.  I prefer not to fry them, so I contracted Zaycon Foods for the information.
Baking instructions:
Preheat oven to 400°F. Convection Oven: bake product on sheet pan for 8-10 minutes. Conventional Oven: bake for 12—14 minutes.
*Note for frozen strips, I would double the cooking time.
Just in case you prefer top fry:
Deep Fryer: Preheat oil to 350°F. Fry for 4-7 minutes. Note appliances vary, verify and adjust accordingly.
DO NOT MICROWAVE
Make sure to sign up (if you're not already) so you can be notified when the next event takes place.