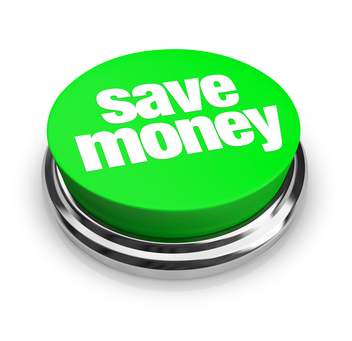 Unless you were born into money or you have star power, chances are your twenties will not be the wealthiest time in your life. Maybe you will win the lottery. Maybe you will land a supermodel as a significant other. But if you are snacking on uncooked ramen and sitting in camp chairs because you can't afford a couch, you may want to hedge your bets. Learn how to get things you want for less. That way, if you do pick up a supermodel, you will have enough money left over to buy dinner.
A tight economy and a limited budget do not mean you have to live like a pauper. If you are creative and motivated, you can still enjoy the good life.
Dating on a Dime
Dating is important. It could land you a significant other, which is a great way to prevent loneliness. Relationships also help you avoid engaging in strange attention-seeking behavior at parties. Good for you, good for your reputation.
Browse your local online paper or indie paper to see what is going on for free around town. Find a museum with free entry, StepByStep recommends. If the weather is nice, a picnic is also an idea. For a relatively cheap date, cook up a quick meal, grab a cheap bottle of wine (or fancy soda, depending on your age) and head out to a park.
Photo of Columbus Museum of Art by Alexander Smith via Indrian at Wikimedia Commons
Cooking is definitely the way to go if you want good food for cheap, and it doesn't have to be complicated. If you don't know how to boil water, you might want to do a practice run first or check out a cooking channel on YouTube. Cooking together on dates is also a lot of fun, so consider having your date pitch in. You will both enjoy less awkward silences and more interaction.
Spruce up Your Wheels
If driving your current car fills you with fear—either of embarrassment or injury—it may be time to consider other options. Vehicles at DriveTime are often affordable, especially for those struggling with bad credit, as are some of the top budget picks from Consumer Reports. EPA-certified SmartWay vehicles are often affordable in the long run with their increased fuel efficiency, as are some of the top budget picks from Consumer Reports. The Honda Fit runs between $16,020 and $16,730, according to ConsumerReports.com. It gets an average of 30 mpg, and is roomy enough to fit your friends, your sister's kids or any small to mid-sized furniture you find on the side of the road.
Depending on your situation, you may not need a car, or you may only need one occasionally. Some great car sharing options are available. ZipCar offers several plans that give you access to a range of vehicles. The most basic plan runs about $60 a year, and from $8.25 an hour and $73 a day, depending on your location.
One of the cool things about ZipCar is that you have a variety of cars to choose from. If you are moving, you can rent a van. If you are going out on a date, you can choose a car model that is most likely to impress: eco-friendly, SUV or even a BMW. You only pay for what you use, which can save you a ton compared to car payments and insurance costs.
Dressing Like a Stud/Star
Do your research. Read up on style guides that apply to you, and follow their advice. It is possible to look really good without spending ridiculous amounts of money. Guides—like The GQ Guide to Dressing for Less—give pertinent advice, such as buying from the best low-cost, high-style stores.
Some people make thrifting an art. But even if you are not interested in becoming the king or queen of thrifting, you can still dress sharp on a budget. Sammy Davis Vintage gives some excellent pointers on how to thrift shop, such as checking out the trends at nicer stores first.
The Good Life
You can live a pretty great life on a budget. Sure, you may not be able to afford caviar yet…but do you even like caviar? Make the most of what you have and learn to have fun in on the cheap.
Adam has a bachelor degree in creative writing and writes for several blogs. He's from L.A.