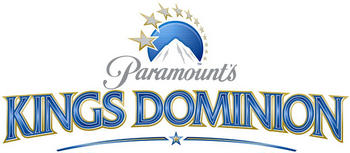 Did you know Kings Dominion has a Halloween Haunt?  It's been YEARS since I've been to Kings Dominion, but I think we might have to make the trip.
$62 ($123 Value) for Two Single-Day Admission Tickets
Includes Access to Halloween Haunt (Select Dates)
Two Parks In One: Amusement Park with Thrill and Family Rides
about the park
Feed your excitement on classic coasters like the Grizzly (a wooden roller coaster with a double figure eight layout that dashes through dense forest) and the award-winning Rebel Yell. And once you're ready to really challenge your threshold for adventure, buckle in for the Volcano and the Flight of Fear (which blasts you into a space-like atmosphere by going from zero to 54 MPH in four seconds).
Fine print
REFUND POLICY: This event is nonrefundable. No full or partial refunds are given to customers who miss the event. In the event of a cancellation, your voucher will be fully refunded • Limit 2 per customer • Subject to weather • Purchaser may change the name of the individual retrieving tickets up to 24 hours in advance of event via the LivingSocial website event details section; no name-changes or alternate pick-ups permitted without notice at venue  • Entire value must be used in a single visit • Voucher will be available for use 24 hours after your purchase • Valid for select dates between September 27 and October 27 only