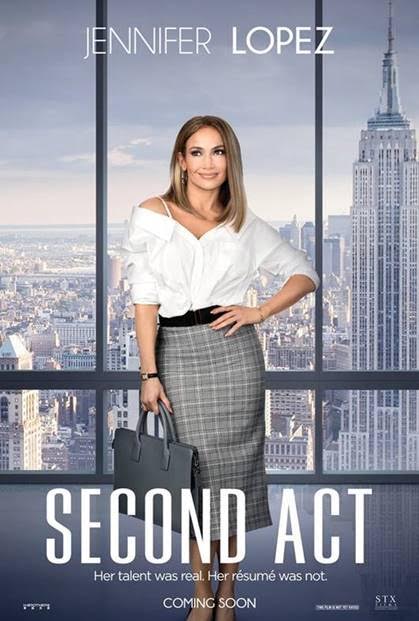 Who wants to win tickets to the new film "Second Act" starring Jennifer Lopez? I have 30 admit 2 passes to share for the screening on December 19th at the AMC Lynnhaven.
Simply click HERE to get your tickets. The link is for 30 admit 2 passes on a first-come, first-served basis. This isn't a standard giveaway, the first people to click and select "get my passes" will win the tickets.
SECOND ACT is an inspirational comedy starring Jennifer Lopez as Maya, a 40-year-old woman struggling with frustrations of not having achieved more in life. As an experienced, quickwitted, perceptive employee, she is passed over for a promotion solely because she doesn't have a college degree. Until, that is, she gets the chance to prove that street smarts are as valuable as book smarts, and that it is never too late for a Second Act.
Rating: PG-13
Cast: Jennifer Lopez, Leah Remini, Vanessa Hudgens with Treat Williams, and Milo Ventimiglia
Release Date: December 21st, 2018
Screening Details:
SECOND ACT
Wednesday, December 19th
7:00pm
AMC Lynnhaven
Also, there will be a giveaway during the screening. For those who post about the film on social media, they will be entered to win a $50 gift card to Ann Taylor Loft.
Facebook – @SecondAct
Twitter – @SecondAct
Instagram – @SecondActMovie
#SecondAct
*Only valid for the screening above.