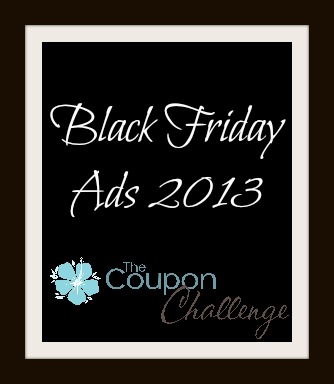 Macys Black Friday Ad for 2013 has been released!  Make sure to take the $10 off $25 purchase coupon from the ad to the store.  However, coupon is not valid on Doorbusters.
You can also Find out What Time Will Macy's Open on Black Friday 2013 – Doorbusters start on Thanksgiving and are valid through 1pm on Black Friday!  Prices listed are Doorbuster prices and will increase after 1pm on Black Friday.  You will notice I have listed the price increase on some of the best deals.
A lot of deals can also be purchase from Macy's online, so you may be able to skip the store depending on the items you want to buy.  The ad states "Shop ALL DAY Thursday! Go to macys.com/blackfriday to get an early start!"
See all the Black Friday 2013 Ads here
See all the Black Friday 2013 Ads and start planning your Black Friday strategy now!
Shop Macys Black Friday deals online – check your local ad for items that can be purchased online.