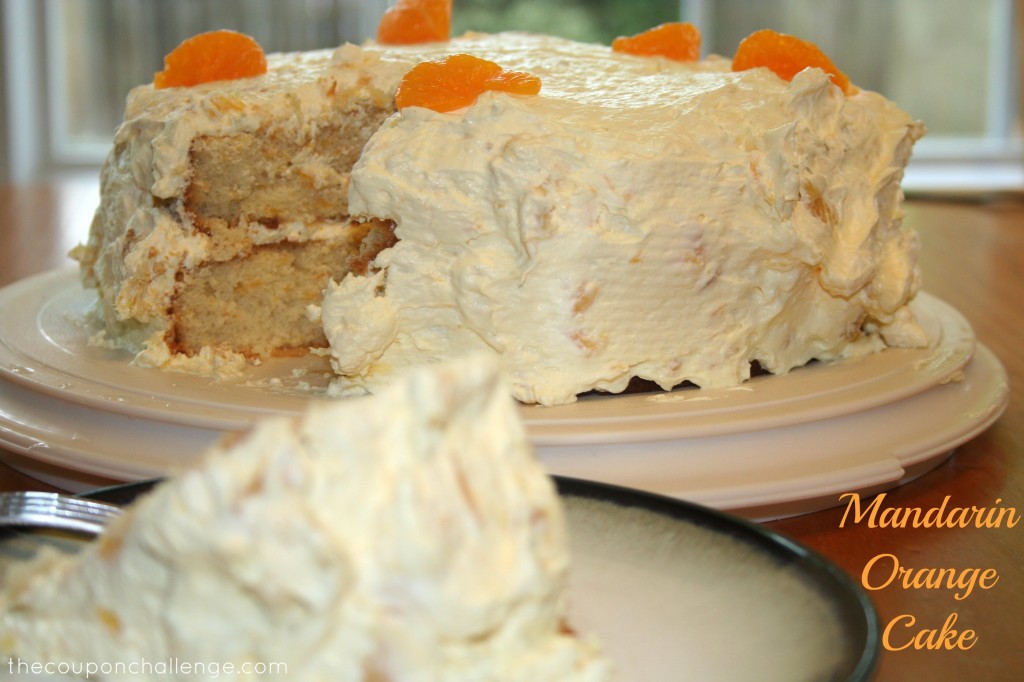 This cake is great for parties or picnics.  It's simple to make (I can even do it) and is a real crowd pleaser.  Most of these ingredients can be found for a great price if you watch the sales.  I was able to make this Mandarin Orange Cake for around $3 without a cake mix coupon!
Mandarin Orange Cake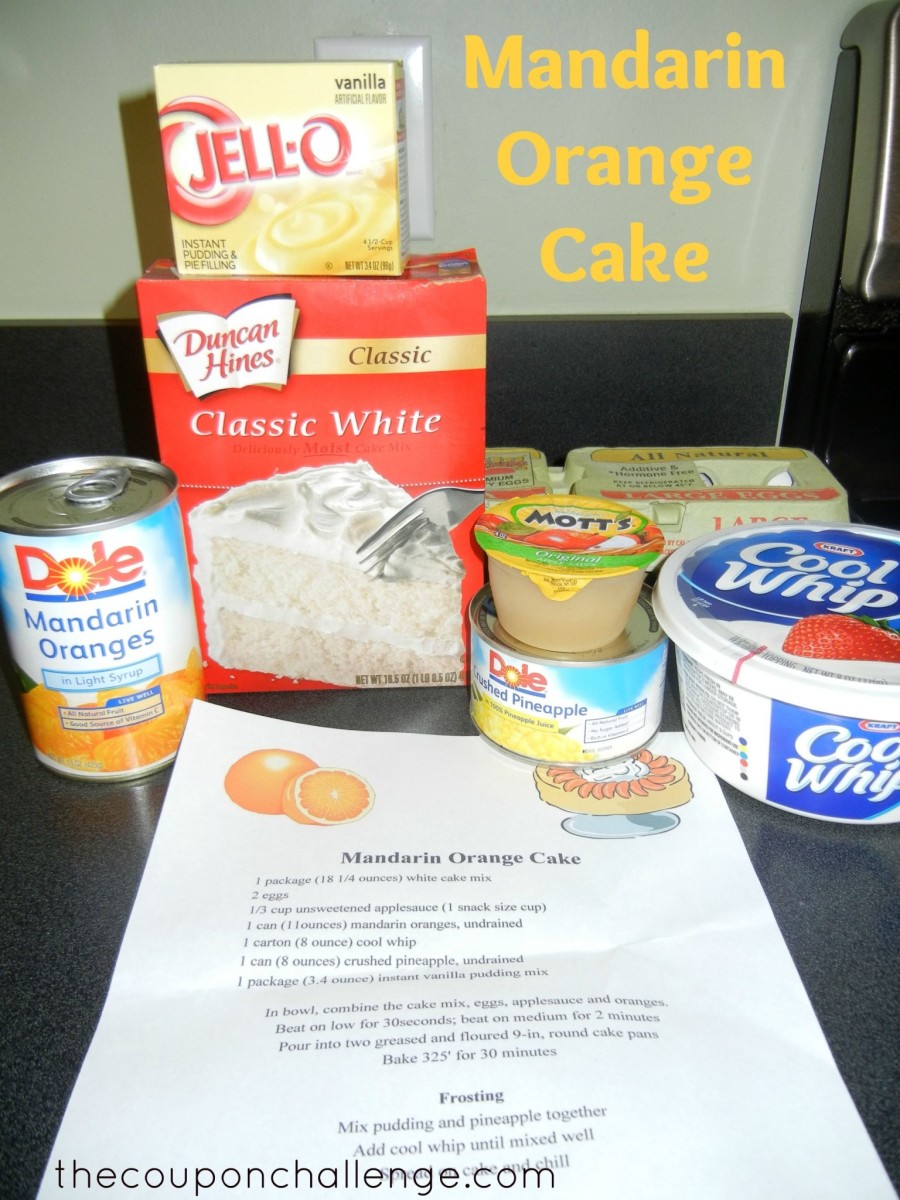 Ingredients:
1 Package (18 1/4 oz.) White Cake Mix
2 Eggs
1/3 Unsweetened Applesauce (1 Snack Size Cup)
1 Can (11 oz.) Mandarin Oranges, undrained – – Reserve 4-5 Oranges for Garnish
1 Carton Cool Whip
1 Can (8 oz.) Crushed Pineapple, undrained
1 Package (3.4 oz.) Instant Vanilla Pudding Mix
Directi0ns:
Cake Mix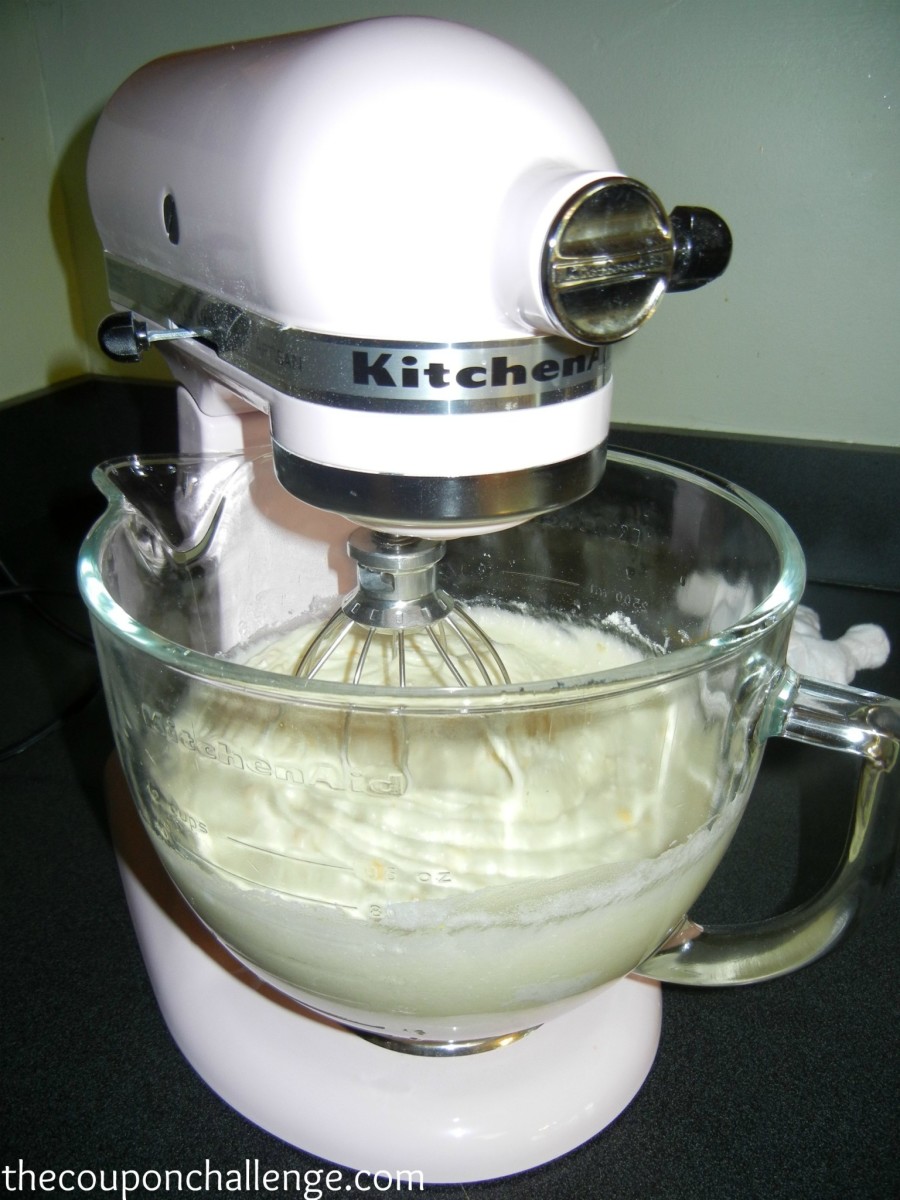 In bowl, combine cake mix, eggs, applesauce and oranges.
Beat on low for 30 seconds; beat on medium for 2 minutes.
Pour into 2 greased and floured 9-in round cake pans.
Bake 325 degrees for 30 minutes or until done.
Frosting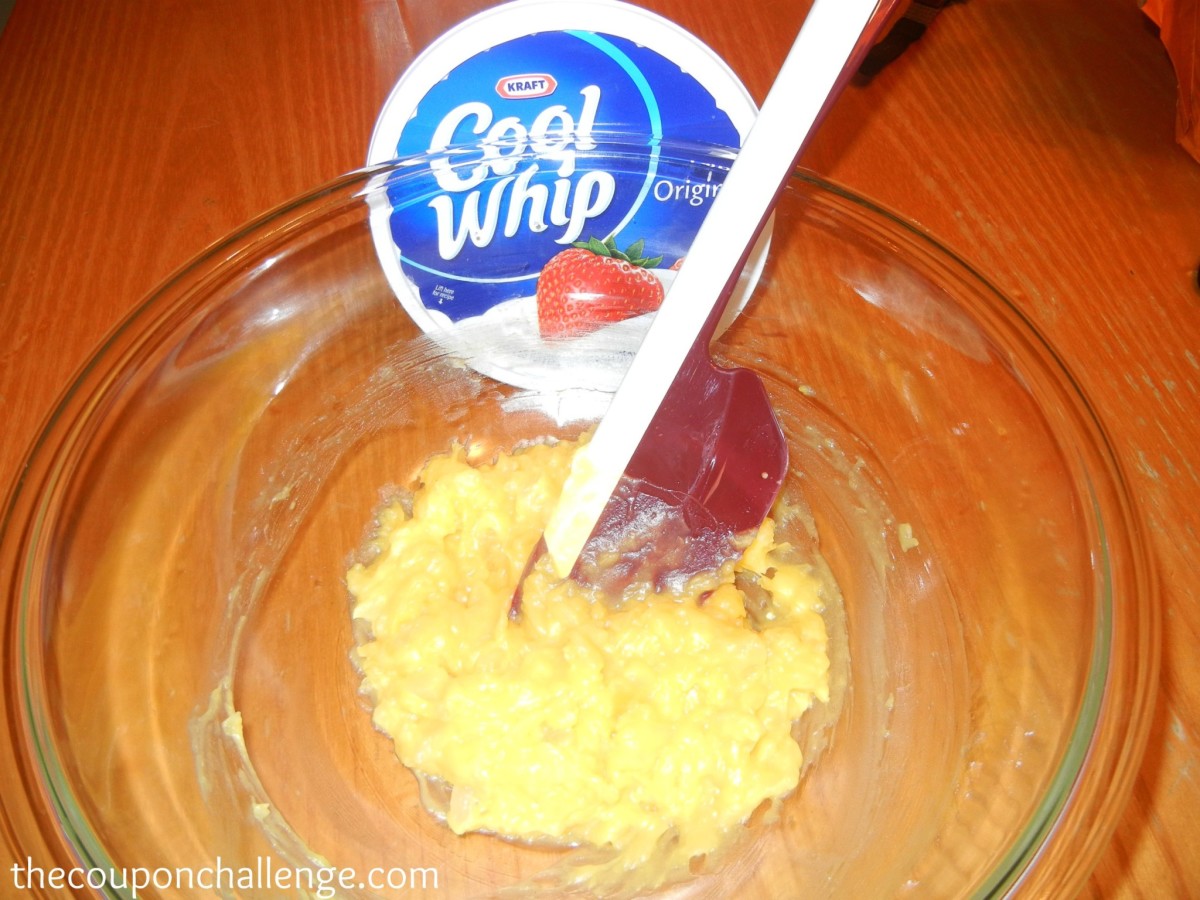 Mix pudding and pineapple together.
Add cool whip until mixed well.
Spread on Cake and chill.
Add garnish.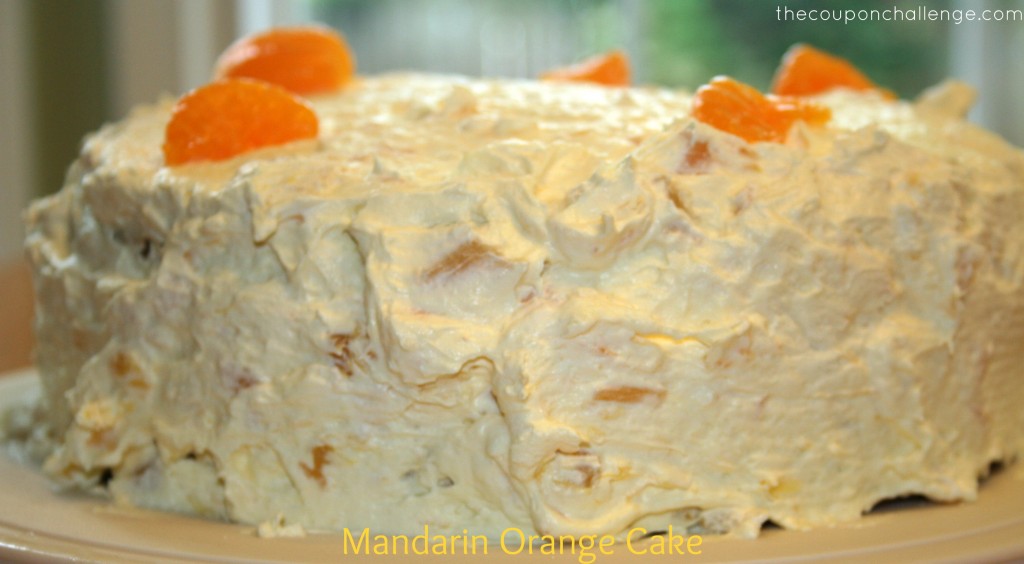 Keep cake refrigerated.