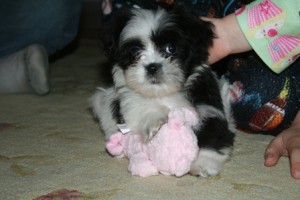 Meet the new addition to The Coupon Challenge team!
Bella is a Shichon or Teddy Bear puppy (Bichon – Shi Tzu mix).  She is 10 weeks old and weighs 2.9 lbs.  She is expected to be between 7 – 10 lbs full grown.  Bella is a ball of energy and the kids absolutely adore her.  And they're not the only ones, there is a new lady in my life stealing my husbands affection 😉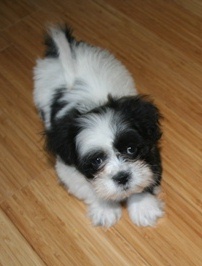 We're in the process of getting used to the newest member of our family.  I feel like a have another baby!  Although this one, Derrick gets to wake up with in the middle of the night!