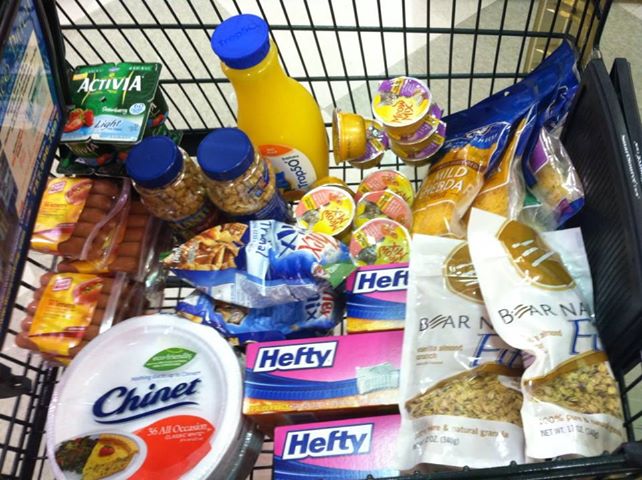 Melissa's Harris Teeter Super Doubles Shopping Trip!!
I have to say that my shopping trips to Harris Teeter and Farm Fresh today have renewed my enthusiasm and excitement in couponing again!
I admit that I have been in a coupon slump since our move earlier this year and also dealing with my health problems the past few months.  It happens to all of us at some point.  Couponing does take time and effort for maximum savings!  So I'm happy to say I'm back on the coupon wagon!! 😮
So, here's a quick run down of my trip to Harris Teeter today!
(2) Trop 50 = $4.94
(2) Activia 4-packs = Free
(4) Kraft Shredded Cheese = $5.78
(5) Oscar Mayer Hot Dogs = $2.90
(2) Bare Naked Granola = $.98
(4) Hefty Ziplock Bags = $1.96
(2) Chinet Plates = Free
(2) Planters Peanuts = $3.18
(2) Chex Mix = $0.45
(12) Meow Mix = $3.20  ***got back $1.00 catalina
Total OOP = $23.74
Total Saved =$84.29
How did all of you do shopping Harris Teeter Super Doubles today?  We'd love to see your savings!!
See all Harris Teeter Grocery Store Coupon Matchups!!