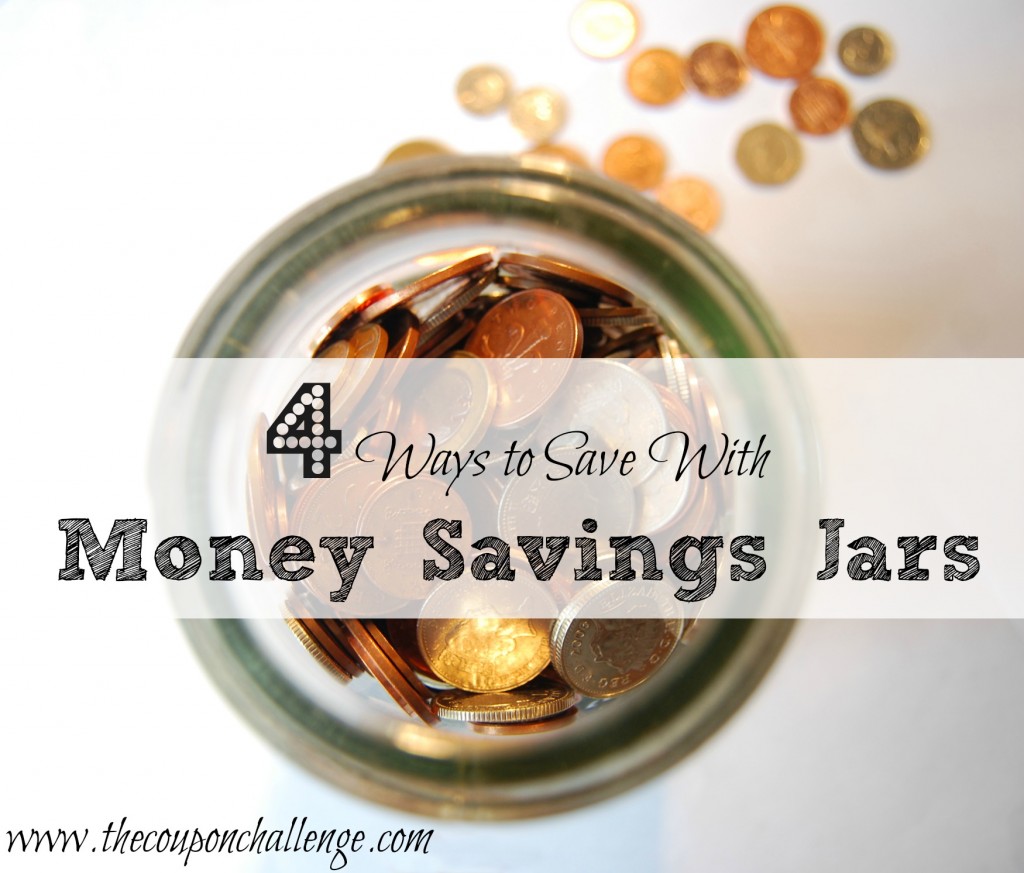 There are many different ways to start money saving jars and all of them have merit. Each of them seem to work on a slight variation of saving a specific amount of money per week, month or year and doing so in regular increments.
Money saving jars are particularly effective for kids or people starting to learn about savings. Having the money there accumulating in front of you is a pretty good motivational tool as long as you can resist diving into it when times get tough.
Several ideas for money saving jars:
The Year Long Mason Jar – This is a rather simple money saving jar that you build on incrementally throughout the year. Starting on a specific date, add one dollar per day into the jar. The amounts can vary depending on what you can afford. Each day that follows, add a specific increment. For example, on day one you do a dollar, on day two you do $1.25, day three $1.50 and so on. At the end of a year's time, the money really adds up.
The idea behind this particular savings strategy is to not feel the increases as badly. Doing it a little at a time makes it a good bit easier.
My Weekly Paycheck Jar – This is one that I particularly love because it teaches a great habit while boosting your self esteem as well. Every week, paycheck after paycheck, we pay our bills. We pay our mortgages, we pay our car payments and so on. Why not pay ourselves with each check?
Simply dress up a nice jar or piggy bank and pay yourself a weekly salary that is not for bills, etc. This fund can be earmarked for vacation, a new pair of shoes, or whatever as long as it is for you. Money saving jars are a great way to remind yourself that you are worth investing in!
Automatic coin counters – These are the coolest things ever created in the world of money saving jars. Essentially, every time you add money into the jar, the jar itself digitally counts the funds. This way, you see how far you have come every single time you add to the jar. It counts coins automatically and you can add dollars manually. This makes saving not only fun, but highly effective. You can find these ranging from $5.00 for the cheap ones to upwards of $100 if you want to get a really nice one. They all work wonderfully.
Decorative savings jars – These are some of the most creative jars out there because they are also fairly subtle. If you decorate your own money saving jar you can make it so that it looks like anything at all. I have seen baskets with a coin holder inside, mason jars that are painted to hide what is inside, flower vases that are holding coins but fake flowers as well, and countless other ideas. The key is to make it fun and if you can help make things tougher for potential thieves in the process, then that is a bonus!
Money saving jars are a wonderful way to put back money and to learn how saving works. For this reason, it is a great project to start with your kids or the young adult in your life. Give it a try and you might be surprised at the results!
Check out some of the great variations and purchase Money Saving Jars HERE.