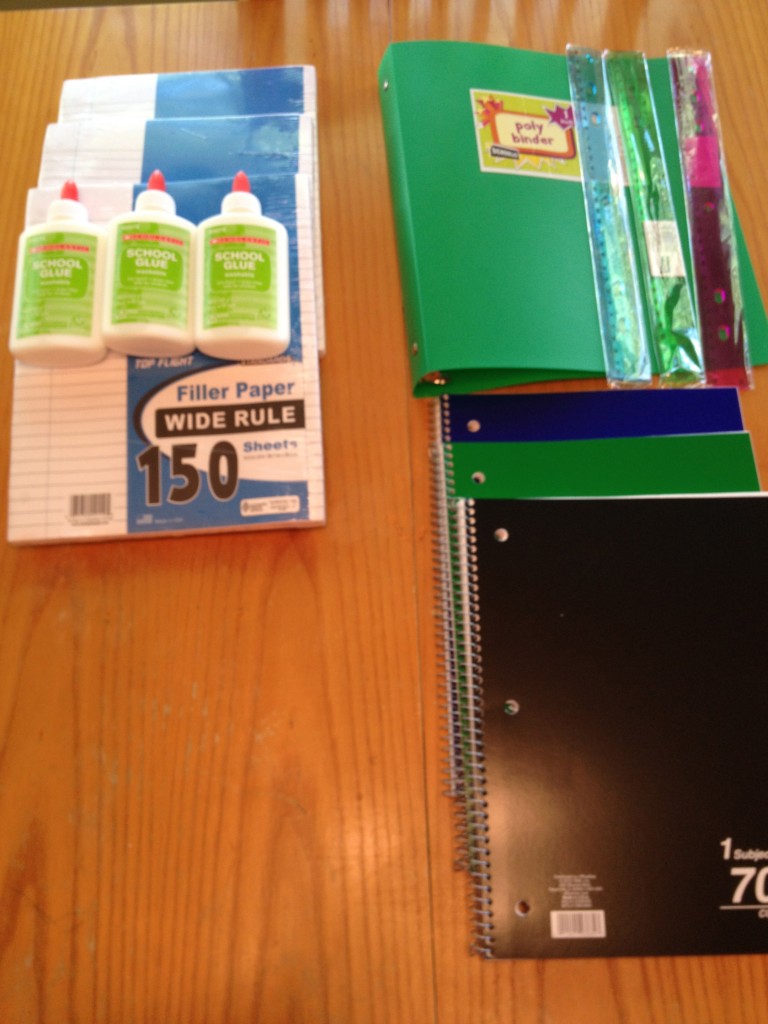 I went to Office Depot (left) and Office Max (right) today to get a few more school supplies and to take advantage of the final Tax Free day.  Office Depot was sold out of the 2-pk highlighters today, but I'm sure those will be on sale elsewhere.  We really didn't need more glue bottles, but I decided to grab my 3 for a penny each to donate.
I spent $0.78 at Office Depot and $1.15 at Office Max.  The only items left on our lists are tissues, Ziploc bags, highlighters and a 2″binder.
How is your school supply shopping going?