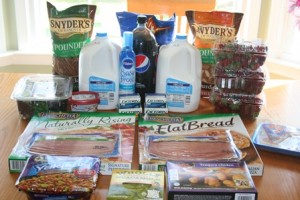 I went back to Harris Teeter to get a few more deals on Friday.  I spent a ton of money but organic milk, strawberries & frozen pizza tends to bump up your total.
Today is the last day to take advantage of Super Doubles.
See my first HT shopping trip here
2 Organic Milk = $9.54
3 strawberries = $4.95
Doritos = $1.99
Pepsi Max – free wyb doritos coupon = FREE
Yakisob = FREE
Easy Frost = $0.50
2 Hanover pretzels $1.12
Organic baby greens $3.99 – $1/1 printable (gone) $1.99
Smart Chicken $4.14 – $1.50/1 peelie wyb philly cooking creme = $1.14
Philadelphia Cooking Creme = FREE
Kahiki = $0.12
2 Freschetta Pizza = $6
2 Butterball Turkey Bacon = $1
1 Guacamole = FREE
2 Excedrin – free product coupons = FREE
Total Paid $30.64
Total Saved $62.46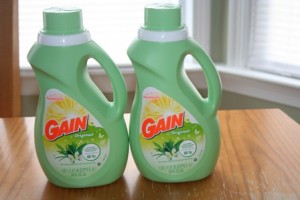 I've been looking all over for the $3.xx Gain fabric sheets.  They have been sold out everywhere I've looked for over a month!  I finally went to Dollar General, but they were sold out as well.  I didn't want my coupons top expire, so I bought the $3.75 Softener.
Total Paid $1.88
Total Saved $6
On to my confession, I'm over budget for the month!  My mother-in-law took me to the Commissary on Saturday.  It has been over 6 months since I've shopped at the Commissary and I over did it a bit.  I spent $152.60, that's over half my monthly budget!  Due to DECA regulations, I can't give you a breakdown of my entire trip.  Here are a few items I purchased.
Gatorade Mix
Soup
Jelly
Baggies
Cheese
Fresh veggies
Fresh Fruit
Eggs
Tortillas
5 Ground Turkey
Turkey Sausage
Beef Sausage
3 Ground Beef
Beef Bottom Roast (over $10)
I'll have to be selective in my shopping for April, so I can get back on track.
Pork Roast (under $10)