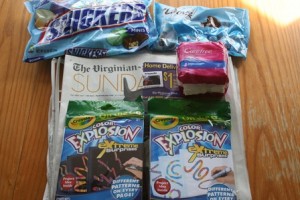 I was a crazy game lady this weekend.  I ran out on Sunday to hit up Target and Walgreens then over to Walmart today.
Walgreens
2 Mars Candy (for filling eggs for school)
1 Carefree Liners
2 Crayola Wonder Travel
1 VA Pilot
– $2/2 Mars All you coupon
– $1/2 Mars WAGS coupon
– $0.50/1 Carefree coupon
– (2) $1/1 Crayola coupons
Total Paid $4.30
Total Saved $12.18
Earned $1 RR
(I was going to use the $1 RR to buy my paper, but everyone in the store decided to checkout right behind me)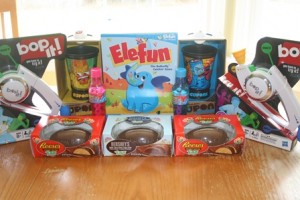 Target
1 Elphen $15
2 Bop-it $30
2 Cuponk $16
2 Bubbles $1.88
2 Reese's Eggs FREE after promo
1 Hershey's Egg FREE after promo
– $3/1 Elphen
– (2) $3/1 Bop-it
– (2) $3/1 Cuponk
Total Paid $48.98
Total Saved: $54.82
Will submit for Hasbro/Tombstone MIR for 5 Free Tombstone pizza coupon = avg value $35
I will be using 2 games for the kids Easter baskets, along with 2 eggs and the bubbles.  I will also use 1 of the games for a b-day party next week.  The remaining 2 will be used for gifts later this year.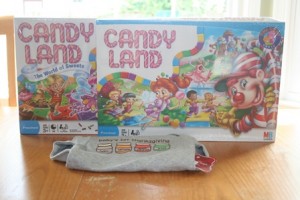 Walmart
2 Candyland $5 each
1 Thanksgiving onesie for my soon-to-arrive nephew $0.75
– (2) $2/1 candyland coupons
Total Paid: $7.29
Total Saved: $4 (not including reg. price of onesie)
Will give my mom the receipt to submit for 2 Tombstone pizzas since I maxed out my limit – if I could use the rebate, I would have "made" about the cost of 1 pizza!
I will either be gifting these games or using them at Christmas for donations – it's never too early to plan ahead!
Have you had any good shopping trips so far this week?