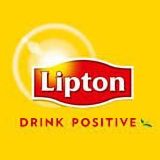 *NEW* Recyclebank: Save $1.00/1 Lipton Tea Bags Only 125 Points!
I'm excited about the new reward this month on Recyclebank since we drink a lot of tea in our house!  For only 125 points you can grab a coupon for $1.00/1 box of Lipton Tea Bags.  There are  no size restrictions and it expires 30 days after being printed.  There is a limit of 1 reward per month and you can only print the coupon once.
New to Recycle Bank? Recycle Bank is a program that allows you to earn points by completing Eco-friendly tasks that can be redeemed for coupons, discounts and gift cards.  Learn more about How to Use Recycle Bank & the benefits of signing up for this free program.