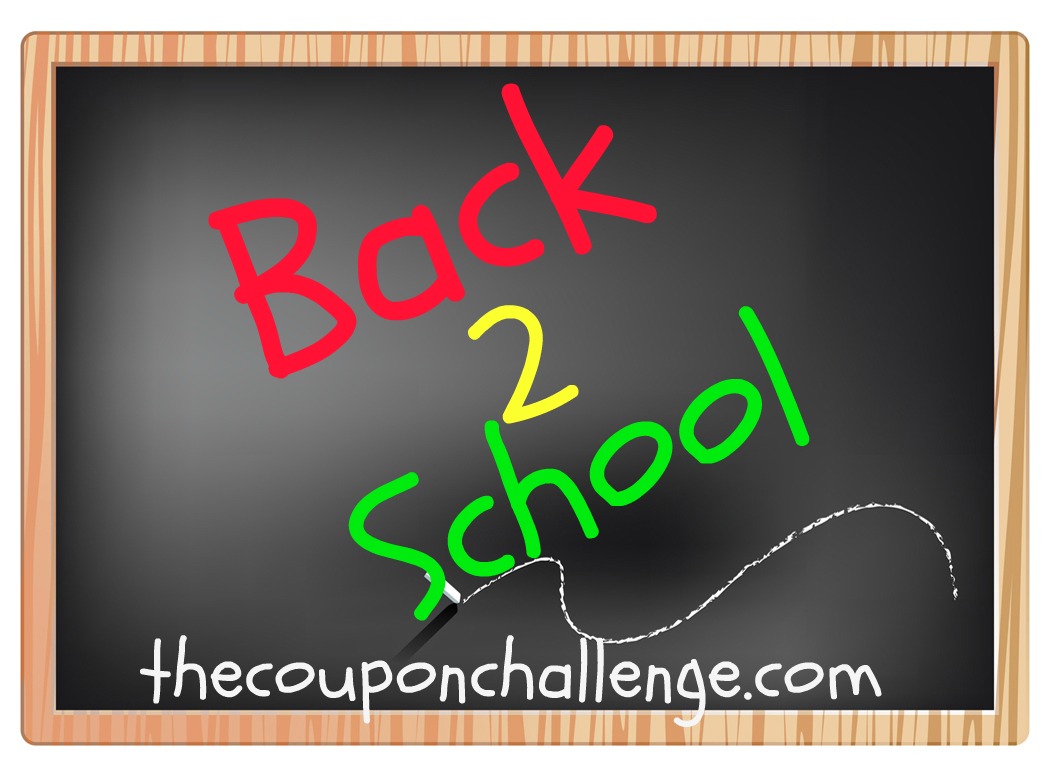 Here are this weeks Office Max school supply deals.  Please note there are different ads for select regions.
Max Bonus Rewards:
-All In Place EverBind Heavy-Duty View Binder $9.99
Get Back $9.98 With MaxPerks Bonus Rewards
-Duracell CopperTop AA or AAA Batteries, 20 Count $16.99
Get Back $16.98 With MaxPerks Bonus Rewards
-Avery 5160 White Laser Mailing Labels, 3,000 $26.99
Get Back $26.98 With MaxPerks Bonus Rewards
-Select Officemax 1-3-or 5 Subject Poly Notebooks $3.50
Get Back $3.49 With MaxPerks Bonus Rewards
-Post It 3×3 Canary Pop Up Super Sticky Notepads $16.79
Get Back $16.78 with MaxPerks Bonus Rewards
-Avery 5-Tab Ready Index Reference Dividers $2.99
Get Back $2.98 with MaxPerks Bonus Rewards
$0.01 Deals: after $5 minimum purchase, before taxes and excluding Max Value items
-All Schoolio Paper Folders
$0.10 Deals:
-Paper Mate Write Brothers Ballpoint Pens 10-pk
-DIXON #2 Pencils 8-pk
$0.25 Deals:
-Office Max White Glue Sticks 4-pk
$0.50 Deals:
-Office Max Filler Paper 100 sheets
-BIC Matic Grip Mechanical Pencils
-SCHOOLO 1″ or 1.5″ 3-Ring Binder
$1 Deals
-Select Officemax & Schoolio Clips, Push Pins
-All Really Useful 0.14 Liter Mini Storage Bins
-Select Officemax Laminate Pocket Folders
-Schoolio Assorted Erasers and Grips 40 Pack
-Select Officemax RT Gel Pen Multipacks
$1.50 Deals
-Fiskars 5″ Blunt or Pointed Scissors
$2 Deals
-Avery Glue Stic Disappearing Purple Glue Sticks 6 Packs
-Scotch Heavy Duty Shipping Tape
-All Duck Brand Duct Tape Mini Rolls
-Select Zebra Z-Grip Rectractable Ballpoint Pins
-Uni-Ball Assorted Jetstream RT BLX Pens 3 Pack
$3 Deals
-Officemax Compact Stand Up Stapler
-Purell 8oz + 2oz Hand Sanitizer
-Crystal Geyser Natural Alpine Spring Water 24 pack
-Kleenex Facial Tissue 2 Pack
Buy 1, Get 1 50% Off 
-Select Crayola Crayons, Colored Pencils, Paint
-All Expo Dry Erase Multipacks
-Select Pentel Pens and Pencils
-All Place Filing
-All Post It Notes and Flags
-All Locker Accessories
-Select Bic Pens, Highlighters and Correction Paper
-All Scotch Magic Tape, Fashion Duct, Color Tape
-All Sharpie Marker Multipacks
Other Deals:
-Texas Instrument TI-84 Plus C-Silver Edition $119.99
-Texas Instruments TI-84 Plus Graphing Calculator $99.99
-Texas Instruments TI-30XIIS Scientific Calculator  $12.99
-EMTEC 8GB C400 Candy USB Flash Drive $5.99
-Back Packs 25% Off
Thanks, South Central Texas Mommy!