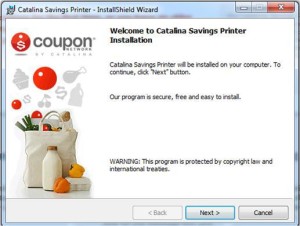 Problems printing from Coupon Network on your Mac Computer?
I received an email from Coupon Network that stated they are releasing a new Catalina Savings Printer!
Great news! This afternoon we will be rolling out the new Catalina Savings Printer which should eliminate the Java related print issues previously experienced by some Coupon Network visitors.

Please note that this roll out will happen in waves so please be patient if you are not prompted to download the new printer right away. This initial wave will include ALL Mac users as well as a select number of other users selected at random. Over time all Coupon Network users will need to upgrade to the new Catalina Savings Printer as the old version will only be supported for a limited period of time.
Happy Printing!