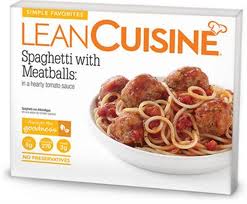 Looks like Lean Cuisine put something a little extra in their meatballs – red plastic pieces !!!!! The only good news is that they are calorie free
The packages have a product code of 13800-10390 and a product code 0298595519 P.
The company also said that due to the product's popularity, it believed little was left at retail (scary) It asked anyone who had the product to call (866) 606-8264.
Nestle said it was recalling Lean Cuisine Simple Favorites Spaghetti with Meatballs packages!
Budget Savvy Diva was the first frugal blogger to break this story – check out Budget Savvy Diva for more recall news plus more!