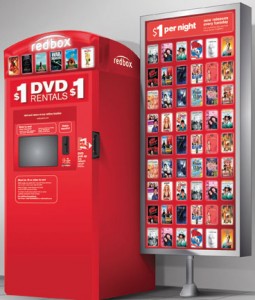 Mom can take advantage of a FREE movie rental from Redbox on Saturday, May 13, 2012 to all mom's and all those who have a mom!
Simply visit the Redbox Facebook Page and Send a Card and Read your Card to get your FREE rental codes.
Free rental promo code terms: Code is valid for a kiosk rental beginning between 12am and 11:59:59pm CT on 5/13/12. Limit: 1 code per transaction, regardless of # of rentals. 1 time use of code only. Code valid at kiosk only for a 1-day standard DVD rental or a discount worth the value of the standard DVD daily rental rate off the first night's daily rental fee for a Blu-ray Disc® or video game.
Thanks, A Frugal Chick!