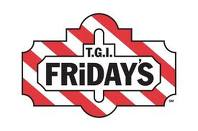 Going out to eat this weekend?  Make sure to take these restaurant coupons so you can dine out for less:
Hooters: Free appetizer, 03/17 & 03/18
Chevy's: Buy any entree at regular price, Get a 2nd for $3.99, expires 03/19
TGI Friday's: Save 25% off Your Entire Purchase, expires 03/21
Corner Bakery: Free sweet with entree purchase, expires 03/20
O'Charley's: Free Kids meal at O'Charley's with the purchase of any adult entree, expires 03/20
Pick Up Stix: Free Entree with the order of an entree and 1/2 order of dumplings, won tons, or egg rolls, expires 03/24
Bucca di Beppo: Free Baked Ziti, expires 03/31
Steak Escape: Purchase any sandwich, get free fries, expires 03/31
Little Caesars: Crazy Combo for only $1.99, expires 03/31
O'Charley's: Free Appetizer with entree purchase on Facebook, expires 04/07
Boston Market: Save $1 off $10 purchase, expires 04/09
Melting Pot:  Free Cheese Fondue, reservations required & space is limited, valid 04/11-04/15
Carl Jr's: Free small beverage with purchase of handbreaded chicken wrapper, expires 04/12
Maggiano's: Free classic pasta & cookies to take home, expires 04/15
White Castle: Get a free Fish Slider or Fish Nibblers with purchase of Any sack meal, expires 04/30
Checkers & Rally's: Free Milkshake, expires 12/31
Shoney's: Get a Free appetizer when you join the email list, expires 12/31
Planet Hollywood: Save 410 off $20 food & beverage purchase, expires 12/31
Deals with unknown ends dates:
Chili's: Free Chips and Queso, sign up
Chili's: Dinner for Two for $20, appetizer and 2 full-size entrees (select menu items only)
Del Taco:  Free Shrimp Taco with purchase on Facebook
Häagan Dazs:  Join the Ice Cream Social and get a FREE Midnight Drizzler
CiCi's Pizza: $4.99 Endless Value Dinner 
Denny's: $2, $4, $6 & $8 Value Menu, on Facebook
One Day Events:
On March 20th from noon to 9pm,  Rita's Italian Ice locations will be celebrating the First Day of Spring.  Get a Free Regular Size Italian Ice.
On March 21st, Perkins will be giving away Free pancakes.  A donation to Give Kids The World is requested.
On April 27th from 5 pm to 10 pm, participating Baskin-Robbins stores will have 31 cents ice cream scoops as part of its annual event to honor the National Fallen Firefighters Foundation.
Let me know if I missed any good deals