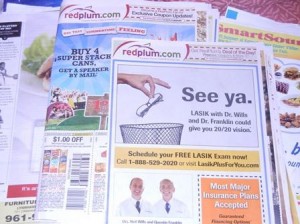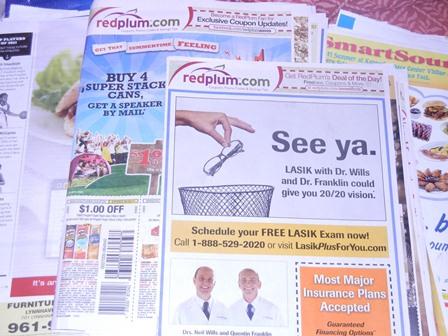 I have now received 2 separate emails from fellow shoppers and heard from 2 store employees about a new problem that has been occurring in the couponing world.  I never really thought I needed a separate post about this, but I keep hearing about different issues.  I don't want to sound like a broken record, but you may want to read my previous posts on Ethicial Couponing, Courteous Couponing and Illegal & Inconsiderate Couponing.
The "new" problem?  Returning products for the sake of making money.
Let me first say that I don't think you should not be able to return a product for something you purchased using a coupon.  Maybe you purchased the wrong item, realized you didn't need/like the item or have any other legitimate reason for returning something.  I'm talking about when you make a purchase with the intent of returning the item to get back more than you paid.
A couple of examples:
You go to the store and purchase a Swiffer Duster and refill.  You use a buy a duster, get a free refill coupon.  You go back and return the duster just because you wanted to get the refill free.
You head to Walgreens and purchase a bottle of Baby Magic Body Wash advertised as "free after Register Reward".  You later return the baby wash and keep the Register Reward because you only wanted the RR.
Again, I'm talking about when you go to the store and purchase the item just to be able to keep the Register Reward or to get free swiffer dusters.
Please remember that stores DO notice when people are doing this.  Yes, the store is still getting reimbursed for the value of the coupon by the manufacturer.  However, verification may be made against the number of coupons redeemed and the quantity of an item the store purchased*.   Further, we don't want stores to view coupon users as seeking to take advantage of coupon policy.  We want need stores to continue to be coupon friendly.
Additionally, we don't want stores to start making shoppers jump over hurdles to return an item.  Yes, we have already seen changes in many store coupon policies as a direct effect of a certain coupon show.    Let's not add to more negative changes.
*Read more about the Life Cycle of a Coupon
Please remember to use your "big girl words" for any comments whether you agree or disagree with this post.