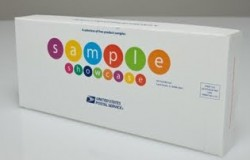 I just signed up for this program.  Sample Showcase is a program from the USPS where (if you qualify) you receive a box of samples on your front porch, free of charge. 
If you want to try to qualify: Sign up, confirm your membership via e-mail, then in five days you can give it a shot.
Thanks, A Frugal Chick!