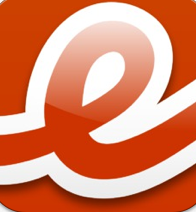 Reminder:
Endorse is a Smartphone App that allows you to earn up to 100% cash back on your everyday purchases! You will earn a percentage of the purchase price (between 10% and 100%) cash back instead of money off like ibotta.
The Endorse App is available on your iPhone or Android phone. Sign into the app using your Facebook account.
What is Endorse?
Endorse is a free mobile app that gives you offers from 10% to 100% cash back on your favorite everyday brands whenever you shop in your favorite stores. No coupons to clip or print, no bar codes to scan, and no strings attached. You simply earn cash for buying the products you use everyday.
Earn from 10% up to 100% cash back on your everyday purchases wherever you shop including Walmart, Target, Walgreens, Kroger, Safeway, CVS, Whole Foods, Costco and Trader Joe's.
You can also earn more cash back by sharing an offer on Facebook!  I earned 100% cash back (up to $3) on my recent coffee purchase when I shared the offer on my Facebook Page.  The offer was for ANY brand of coffee, so that is a great bonus!

How it Works:
Browse offers before or while you shop
Upload receipts after shopping
Earn cash rewards every time you upload receipts and redeem offers
Earn points  just for uploading receipts (even ones without redeemed offers.) You'll earn points redeemable for charitable donations made in your name
Invite Friends to earn $1 for every friend you refer – up to $500!
The offers last for one week and you get new offers every Thursday.
What's the Difference Between Endorse and Ibotta?
Ibotta offers money back on purchases while Endorse offers a cash back percentage on purchases.
Ibotta is only valid at participating stores while Endorse is valid at any store.
Ibotta can be "stacked" with manufactures coupons while Endorse Cash Back is factored AFTER coupons.
Endorse allows you to earn additional points for uploading receipts for donations while Ibotta doesn't.
Ibotta allows you to "cash out" once you have $5 while you must have $25 from Endorse.  You can use PayPal or get a check with Endorse.
Some Endorse offers are valid for any brand of a specific product ie. coffee or diapers while all Ibotta offers are valid for specific products/varieties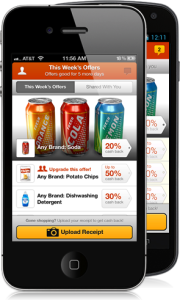 Tip from Renee:
If you are planning on using Endorse, you will need to have the item for which you are getting cash back rung on a separate receipt.
Here's why:
They calculate the out of pocket price of each individual product on your receipt by:
1. Deducting coupons that the receipt associates clearly with a particular item directly from its cost, and
2. Deducting a share of the coupons that the receipt does not clearly associate with a particular item evenly across all items on the receipt
This approach means that when a receipt has a lot of coupons, each item can end up having a different price when their software goes to calculate your rewards.
Endorse was designed to help you earn cash back for buying brands you love when you don't already have a great coupon deal to get the item free or close to it—this is the way that we are going to be able to build a sustainable business where brands fund new ways for you to save on top of their existing coupon programs.
If you notice, Harris Teeter and Farm Fresh receipts do not state which product the coupon is for, so if you do purchase an item that has an Endorse offer, and you have no coupon for that item, the rest of the coupons on your receipt will be deducted from that item before your savings are calculated.
BOTTOM LINE: Ring up Endorse items and any associated coupons on a separate receipt!
Sign-up for Endorse and starting earning Cash Back on everyday purchases at any store you choose to shop!
Do you use Endorse?  Share your experience.