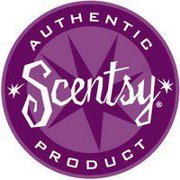 **Giveaway ended early on March 21st**
I'm excited to work with Britney, an independent consultant with Scentsy, to bring you a new Scentsy giveaway.  I've had the opportunity to test out other Scentsy products in the past and yet to be disappointed.
I am one of those people that likes my house to smell fresh and clean all the time.  Although I am a recovering neat freak, I've learned to feel comfortable in my home if it smells good and everything is picked up and put away in it's place.  I just can't focus if one or the other is "off".

Just before my daughters birthday party on Saturday, a package with my full-size Malta warmer and 2 Scentsy bars arrived on my doorstep.  I was thrilled to show off my new warmer and bar scent, Kahiko Hula.  Upon entering our home, party guests were greeted with the soft glow of the warmer and an invigorating scent that makes me feel as if I've been transported to a faraway island.
The  full-size Malta warmer works perfectly in my office.  The colors are neutral, so I can move it to any room and it will look like a decorative piece picked specifically for the space.  The beauty of Scentsy warmers is that once you put the bar in, you just click the switch to turn on the light and wait for your chosen scent to fill the room.  Scentsy warmers have the added benefit of providing fragrance without the problematic smoke that can sometimes aggravate my allergies.
March Specials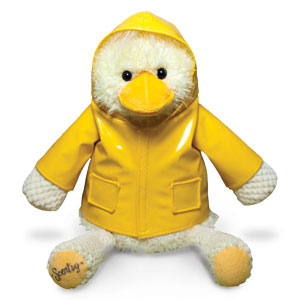 When placing any orders, always check out the monthly specials.  Wellington is the Buddy of the month and is discounted 10% off. The scent of the month is Sunlit Morning and it is also discounted 10% which includes bars, scent circles, scent packs, and room sprays.
Save even more by browsing through the Combine & Save and Close-Out Sections!

Layers by Scentsy is the NEW body line that launched March 1st. I actually received a sample of Luna and it smells AMAZING!   I want to get my hands on the Luna scented body wash & lotion.
Begin and end your daily routine with fragrance, layer by layer. Transform your morning shower from a necessity to something sublime. Let your personal fragrance leave a lovely trace with every movement. Layers by Scentsy lets you build a fragrance that's yours alone, every day. Pick your favorite scents, mix and match products, and envelop your life in fragrance.
The best way to purchase Scentsy products is to host a party.  You can place an order without a party but why not earn FREE stuff?
Hostess specials include:
$150-$249 in sales: 1 half-price item and 10% in free product (ex: $150 in sales = $15 in free product
$250-$399 in sales: 2 half-price items and 10% in free product (ex: $399 in sales= $39.90 in free product)
$400-$999 in sales: 3 half-price items and 15% in free product (ex: $999 in sales= $149.85 in free product)
$1,000 plus in sales: 4 half-price items and 15% in free product (ex: $1,500 in sales= $225 in free product)
Any party that is over $150 in sales receives free shipping as long as it is shipped to the consultant (which she will hand deliver) or the host.
A $250-$600 is easily attainable at an average party of about 7-10 people.
Contact Britney to learn more about the benefits of hosting, buying or joining her Scentsy team.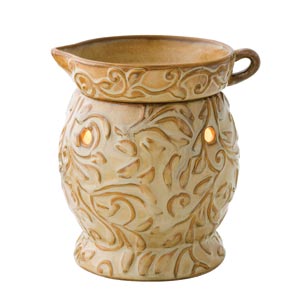 Win it:
One will will receive a Full-Size Malta Warmer (pictured above) and 2 Scentsy Bars of their choice!
The winner will be selected at random.  The winner will be contacted via email after the close of the giveaway. The winner will have 48 hours to respond to my email or a new winner will be selected. Entry for this giveaway will close on March 23rd 21st at 8pm EST.
Please leave a separate comment for each method of entry.  You must complete the Mandatory Entry before any extra entry methods.
Mandatory Entry Method:
Head over to Britney's Scentsy Website and leave a comment here telling me your favorite Scentsy product or bar scent.
Extra Entry Methods:

– Subscribe via
RSS feed
or by
email feed
(must be verified).
Leave a comment letting me know how you subscribe.
– Follow me on
Savings.com
.  Leave a comment and tell me you follower.
– Enter any of my other giveaways (list on sidebar).  Leave a comment here with the giveaway you entered.
– Blog, post in your facebook status, or tweet about this giveaway. Leave a comment telling me how you've spread the word about the Scentsy Full-Size Malta Warmer and 2 Scentsy Bars Giveaway. (You may choose 1 or all 3 methods)
Disclosure:  I received a Scensty Full-size warmer and bars to review and keep.  No other compensation was received.  All opinions are 100% my own and may differ from others.
Disclaimer:  Giveaway ended 2 days early due to consultants request.