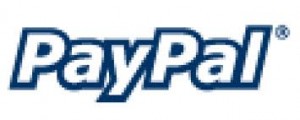 If you already entered my Serif CraftArtist Platinum Edition Giveaway, you noticed it is part of a large Valentine's Giveaway Event.  Well, the Grand Prize has been confirmed! You could win OVER $50 via Paypal!  Yes, that is CASH!  We're not giving ALL the details on the exact amount, but it will fund a great Valentines night out with the special someone!
How to win this grand prize:
My  giveaway is a  part of a HUGE Valentines Event by the Mavens of Money. You can gain extra entries into my giveaway by entering each of the other giveaways in the event (see below for details) plus you can leave comments on our giveaway posts of which giveaways you entered to grain even more entries!  AND one of these blogs is the SECRET VALENTINE! This means if you win the giveaway at the "SECRET" blog you will also win the GRAND PRIZE! It will be awesome! Even the bloggers do not know who the secret valentine is! It will be randomly chosen on 2/14/11. So enter at all blogs and increase your chance at winning the GRAND PRIZE!  
Here are the other giveaways that are involved. One of these blogs (or mine) will be the Secret Valentine! So enter them all!
All Giveaways close on February 14th!