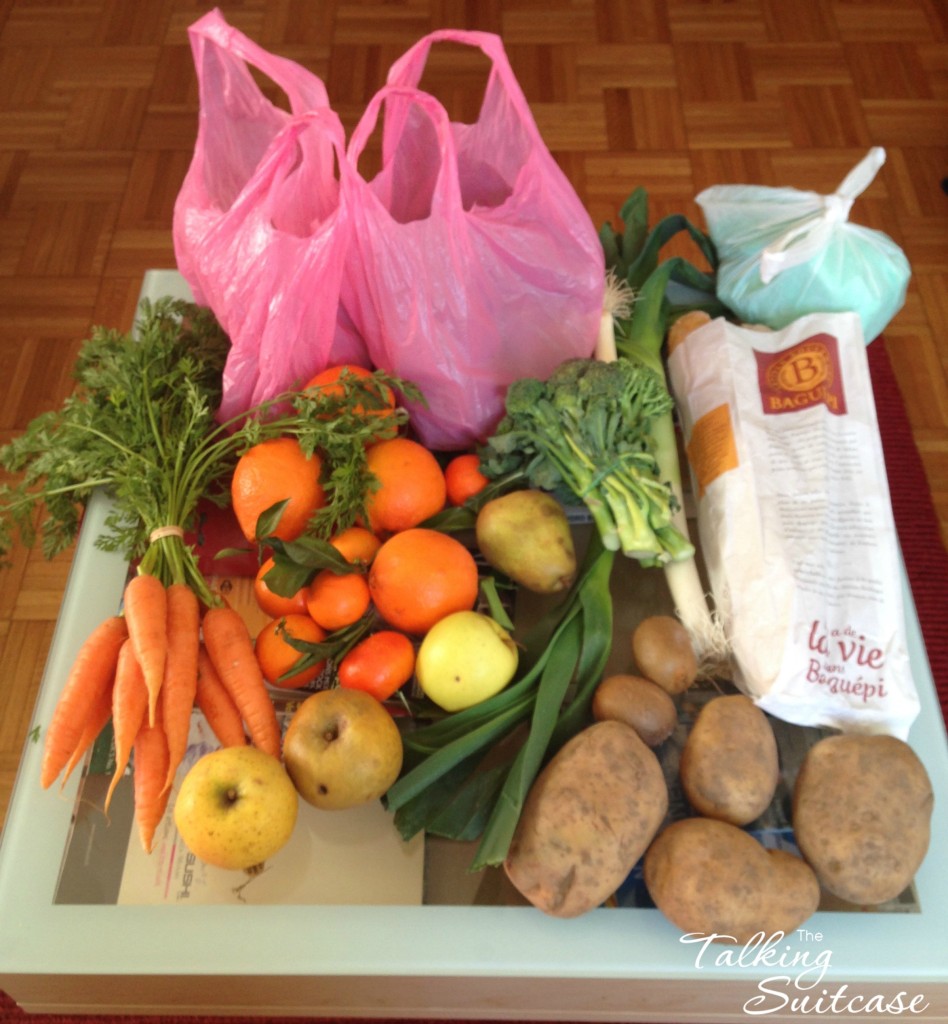 Since I can't show you coupon shopping trip, I thought I would share a peek at your weekly shopping here in France.  Derrick went to the fresh market on Sunday morning and stocked up on fresh fruit, veggies that should last the week and salmon which we had for my birthday dinner on Sunday.
He noticed the largest variety is on the weekends, so he purchased a weeks worth of veggies – we think.
Fish is in the small white bag.  The 2 pink bags are spinach and salad mix. There are 2 baguettes in the long bag, kiwi, 2 types of apples, potatoes, carrots, leeks, broccoli, and a pear.
Oranges are in season right now and they are AMAZING.  We have several oranges and clementines.
Total cost = 30€ or $34.04 which includes 13€ of salmon.  Derrick purchased 3 fillets – next time we will only get 2.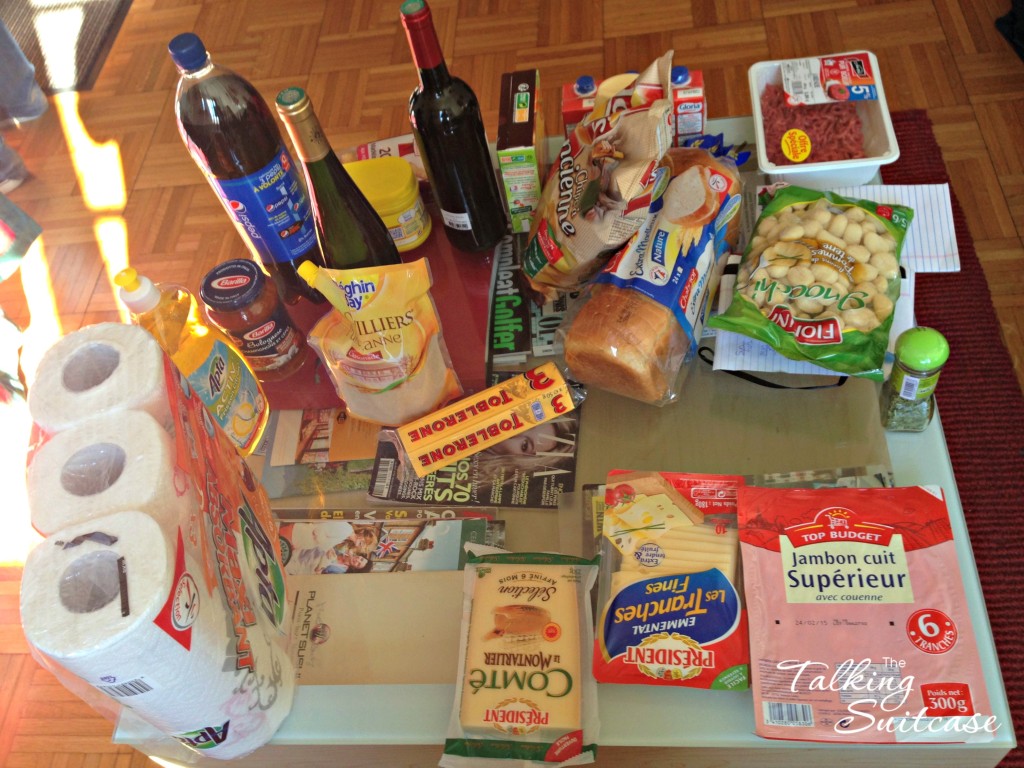 Next was the grocery store.  Even in another country, you don't send your husband and son to the grocery store alone.  While they did great overall, there was candy, Nesquick & Pepsi purchased that were not on the shopping list 🙂  A 6-pk of 1.5L water is missing from the photo.   Although I can't really complain about the extras.  I didn't have to walk to the store and haul it all back.
Total = 59.01€ or $66.96
This will complete our shopping for the week with the exception of a bit of shrimp for pasta and a chicken along with more fruit. We will also have to stop by the boulangerie for another baguette or two.  These are only about 0.90€ each and are delicious! I expect to spend about another 20€ or so for the week.
Total spent = $96.96
Bonus – I found a coupon on the back of the Lay's chip bag!  You know I will be using that next week!  We let Monkey buy Orangina last week and it also had a coupon on the bottle.  He's excited to get that treat next week as well 🙂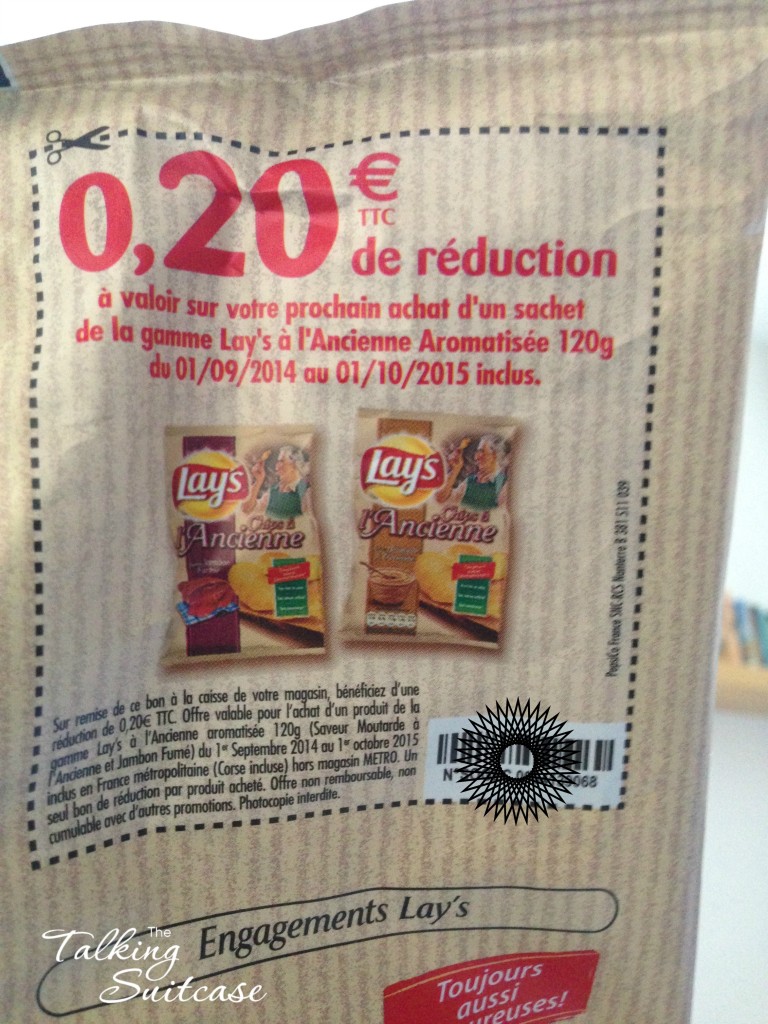 How was your shopping this week?
You might also be interested to see I found the French equivalent to Walmart last week.