Get 101 FREE 4×6 prints at shutterfly.com just in time to get all those Winter pictures printed before it's time for Summer vacations. Simply use coupon code 101PRINTS at checkout.
Offer expires 5/28/2013 (11:59 P.M. PT). Valid for one-time redemption per billing address. Taxes, shipping and handling will apply. Not valid on other sizes.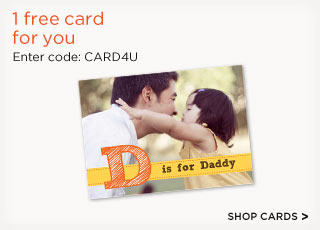 You can also get one FREE greeting or stationery card with promo code CARD4U.  Think Father's Day card!