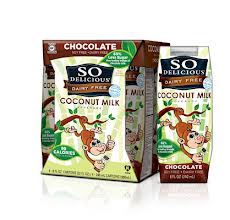 Are you planning a Whole Foods trip? Make sure to take advantage of this great deal on Coconut Milk.
So Delicious Dairy Free Coconut Milk Singles $1.39
Use (2) $0.55 off Any So Delicious Dairy Free Product
Stack with $1/2 Whole Foods Printable coupon
Final: $0.34 each wyb 2 after coupons!
Don't forget about Whole Foods One Day Deal if you shop today, Friday!
Thanks, Mom on Dealz!