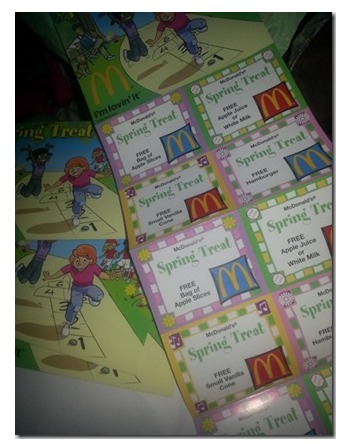 *SUPER HOT* McDonald's: $1 Coupon Booklet with Coupons for FREE Items!
The next time that your out you may want to swing by your local McDonald's and see if they are selling the $1 Spring Treat Coupon Booklets yet!   If you don't see them make sure to ask a cashier at the counter.
Here's what you'll get:
3 FREE Bag of Apple Slices Coupons
3 FREE Small Vanilla Cone Coupons
2 FREE Hamburger Coupons
2 FREE Whole Milk or Apple Juice Coupons
These will be great when you need just a quick snack or you want to treat the kids.  These would also be good for Easter Baskets!  Coupons are good through 7/31/13.
Thanks Raining Hot Coupons!