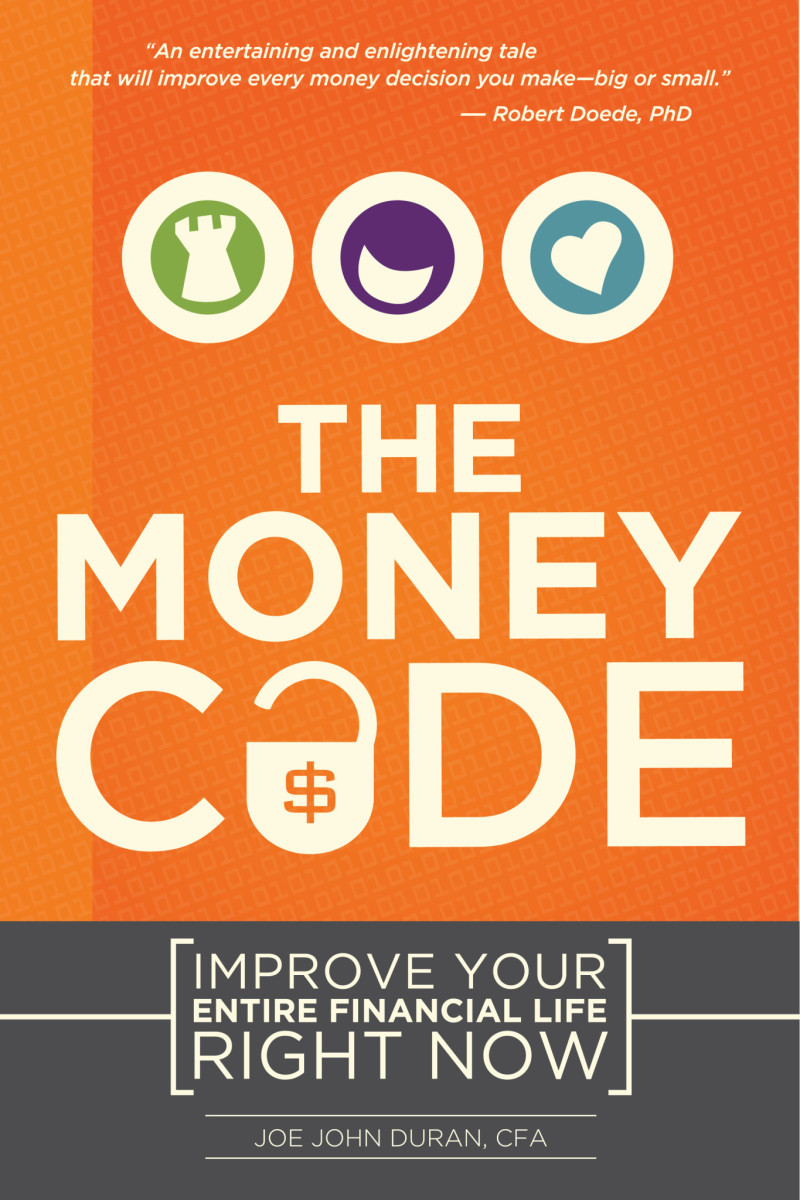 Financial issues are such a big part of most people's daily lives. Money can be a huge stress or a great thing in life depending on how you look at it. This really rings true in a book I recently read called The Money Code.
The Money Code by Joe John Duran is a book that reveals the true meaning of money and what it can and cannot do in your life. The author of this book unveils 5 different money secrets to living your optimum financial life. You can learn how to become reasonable and responsible with your money, and how to effectively communicate with your loved ones about your financial standing. Through this book, you can discover how you personally interact with money and how that plays into the important financial decisions you make throughout your life. If you ever wanted to gain confidence and complete control over your financial life this book has many methods and steps to walk you through the process, through the eyes of the author's main character.
I found this book to be very interesting for a person who is looking to improve their finances. I thought the way the author used a main character to tell the tale of how to improve your money situation really spiced up what is normally, to me, a dull subject to read about. I really enjoyed this book from cover to cover and was intrigued by the main character and story plot.
I would recommend this book to any person who is looking for a new outlook on how to approach and attain their financial freedom and independence. I think it would be an especially great book for a person starting out on the beginning of their financial journey in life, since I think their is some great information that you don't often see in run of the mill financial books.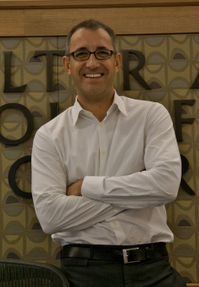 About the author:
Joe John Duran is CEO and founding partner of United Capital, which consistently ranks as one of the nation's fastest growing wealth counseling firms. He's fueled by his passion to change the industry and improve lives by empowering people to make better, more informed financial decisions. From CNBC to CNN, Joe frequently provides commentary on TV. He has been profiled in numerous publications, including the New York Times and Smart Money.
Purchase The Money Code: Improve Your Entire Financial Life Right Now
for $10.91 – was $14.95 on Amazon right now.
Can't see the video? Click here.
Giveaway: Start 2013 right – find your money mind with The Money Code! One winner will receive a $25 VISA gift card and a copy of The Money Code.
The winner will be selected at random.  The winner will be contacted via email after the close of the giveaway. The winner will have 48 hours to respond to my email or a new winner will be selected. Entry for this giveaway will close on February 8th at 8pm EST.
**Leave a separate comment for each entry method!  Mandatory entry MUST be completed.
Mandatory Entry Method:
Leave a comment here telling me your #1 money saving secret.
Extra Entry Methods:

– Subscribe via
email feed
(must be verified).
Leave a comment letting me know you subscribe.
– Blog, post in your facebook status, or tweet about this giveaway. Leave a comment telling me how you've spread the word about the $25 VISA gift card and a copy of
The Money Code
Giveaway.
(You may choose 1 or all 3 methods)
Tweet: Win a $25 VISA gift card and a copy of The Money Code @CouponChallenge @money_code http://bit.ly/Wk1lgB
Disclosure: Review and Giveaway Coordinator, Courtney, received a $25 VISA gift card and a copy of The Money Code to facilitate this review. All opinions are 100% my own and may differ from others.